A slew of spectacular superheroes flew into our mailbox this month. Ten-year-old Kyla created a cuddly panda with a bright pink cape, surrounded by a star-studded night sky and a shining silver moon. Lia, 8, wowed our judges with a marvelous mosaic of rainbow colors, and purple and black buttons on her bear. Cora, 4, carefully colored her creature with different hues of brown and a bright turquoise snout. Thanks to all who entered. It would be super if you could mail us your most magnificent work again this month!
The winners of annual family memberships to the Fairbanks Museum & Planetarium are…

"Blast Off Monkey"
Liliveve Cueto, 5, St. Albans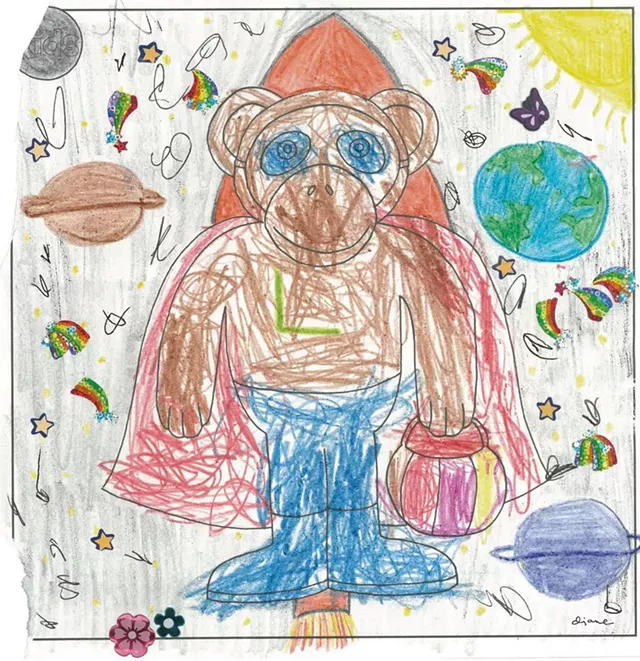 "The Dark Monkey"
Jacob Quinn, 8, Georgia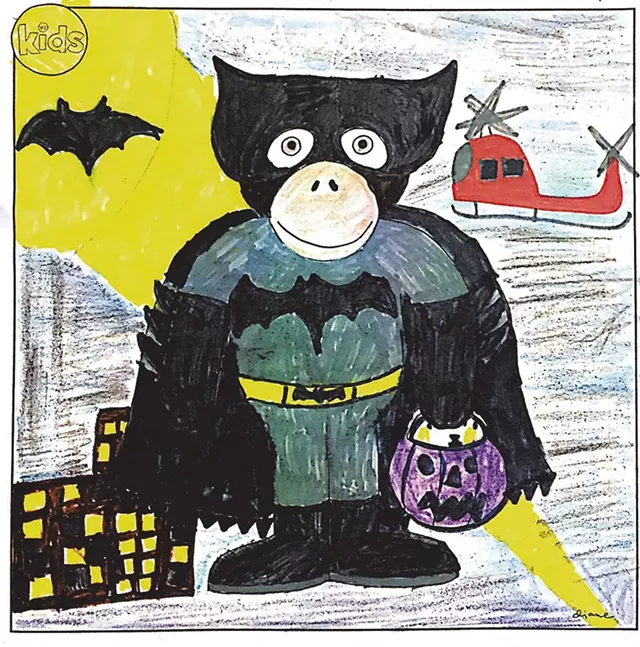 "Super Monkey"
Mackenzie Chase, 11, Monkton
Find the latest Coloring Contest in the Just For Kids section of our November issue. The deadline to enter is November 15!