Brilliant bunnies skated under the stars and maneuvered among skyscrapers in this month's stellar submissions. Eleven-year-old Eddie's hare, dressed in a black suit and red tie, whizzed by a brick house under a bright blue sky. Colored circles jazzed up 7-year-old Josephine's green background. Her stylish rabbit sported a rose-colored dress and ruby pendant. Hadley, 4, used watercolors to decorate her critter with vibrant rainbows. Phenomenal work, young artists. Send us your most inspired creations again this month!
The winners of annual family memberships to the Fairbanks Museum & Planetarium are…
"Skateboarding in the Stars"
Asher Weissberger, 5, Winooski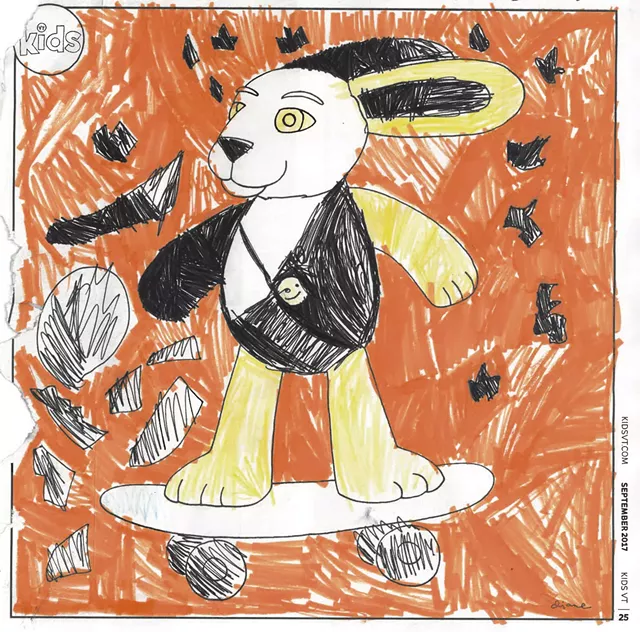 "Skateboarding in the Stars"
"Lucky Skillz"
Sophia Horton, 6, South Burlington
"Skateboarding with Aliens"
Haley Heath, 9, Underhill
"Skateboarding with Aliens"
Find our latest coloring contest in the "Just for Kids" section of our October issue! Deadline to enter is October 15.