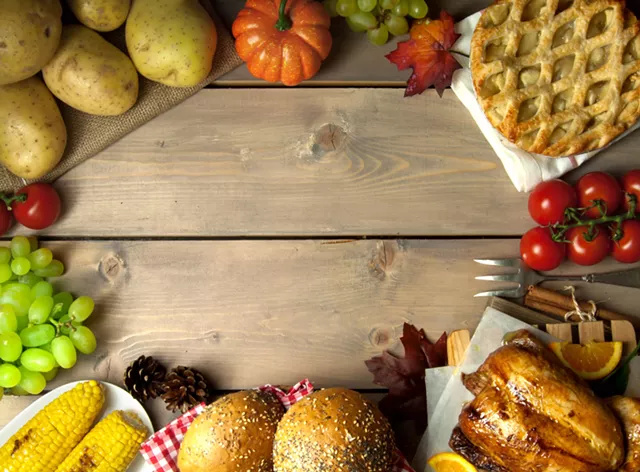 In last month's issue, we asked kids to write about their perfect Thanksgiving meal. Below, find the winning entries. Max and Eliana each receive a $25 gift certificate to Crow Bookshop in Burlington.
Max Clegg, 8, Bolton
Thank You Thanksgiving
I smell the sweet smell of Thanksgiving turkey, potato, cranberries, stuffing and apple pie with whipped cream. I wait in line, getting hungrier and hungrier. Finally, it's my turn so I stuff my plate with turkey with gravy, mashed potatoes, stuffing and Craisins with apple pie. Then I sit down and eat. I savor every delicious bite. After that, I decided that I LOVE THANKSGIVING.
Eliana Mina, 3, Burlington
The table would have lots of treats so that I can eat them after. Dumplings, cauliflower, some eggplants, juice, lemonade, milk, strawberries and turkey. Doda and Sharp Tooth* are going to be there. They'll be there in three minutes because they live far awat from us.
*Note from Eliana's mama: Doda and Sharp Tooth are Eliana's imaginary friends.
Find our latest writing prompt in the "Just for Kids" section of our November issue! Deadline to enter is January 15.