This month, submissions showcased squirrels stocking up on supplies for the winter. Anna, 7, celebrated the season with a radiant rainbow and shimmering snowflakes, embellishing her frisky friend with a sparkly tail. Eleven-year-old Arianna's squirrel sported an upper-arm acorn tattoo, surrounded by a shady brown forest. Oliver, 4, colored his cute creature with crimson and orange crayon. Our judges can't wait to be wowed again next month with your spectacular works of art!
The winners of annual family memberships to the Fairbanks Museum & Planetarium are…
"Peace Squirrel"
Victoria Bove, 4, Colchester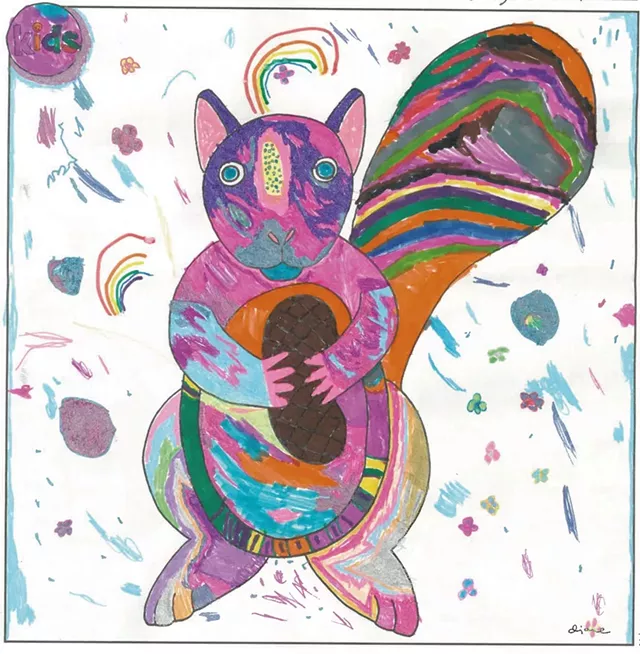 "Bandit Squirrel"
Acadia Enman, 8, Huntington

"Gone Nuts!"
Sebastian Figliola, 10, Winooski
Find the most recent coloring contest in our December/January issue. The deadline to enter is Tuesday, January 15!