Magic and mystery inspired this month's marvelous, Halloween-themed artwork. A laughing witch whizzed through the air on a broomstick over a sea of pumpkins in 9-year-old Gwendolyn's masterpiece. Colin, 4, jazzed up his kitty with a sparkly gold and green robot costume. Six-year-old Alexander surrounded his feline with an airborne coterie of ghosts and bats, and stuffed his jack-o-lantern bucket with tasty treats. Great job, junior artists. Mail us your masterpieces again this month!
The winners of annual family memberships to the Fairbanks Museum & Planetarium are…
"No Halloween Costume"
Olivia Storm Challenger, 5, Stowe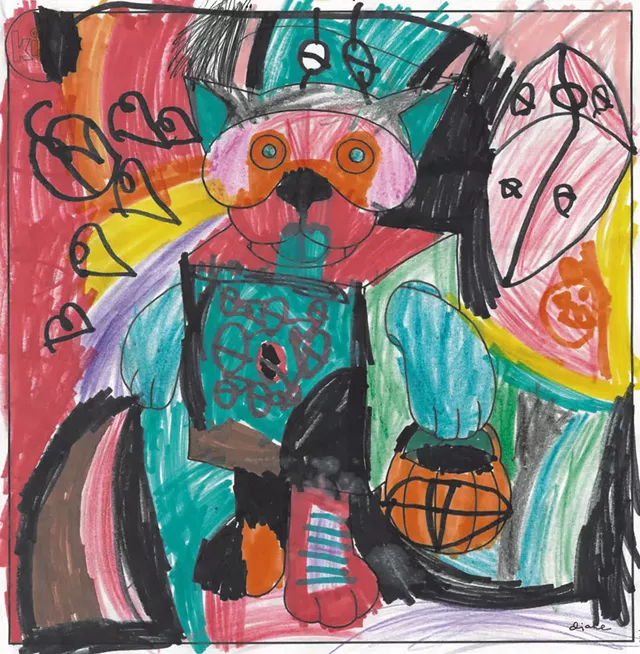 "Halloween Hullabaloo"
Otis Taylor, 7, Montpelier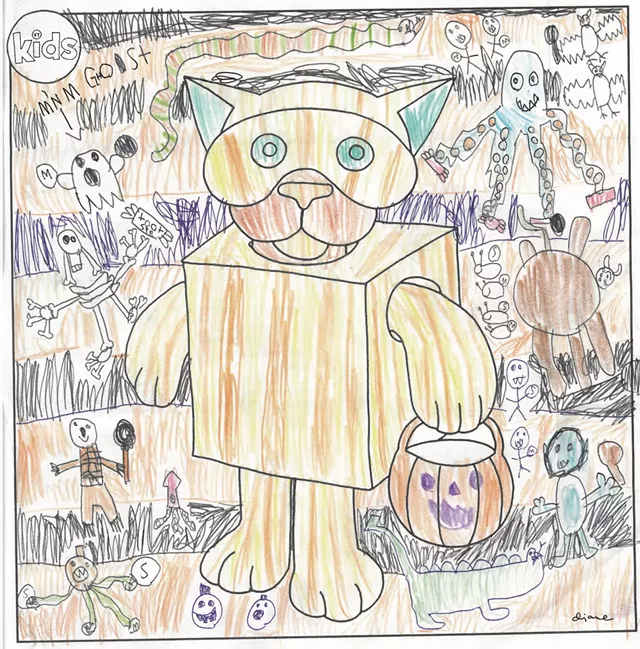 "Trick or Treating"
Aidia Hunter, 9, Bolton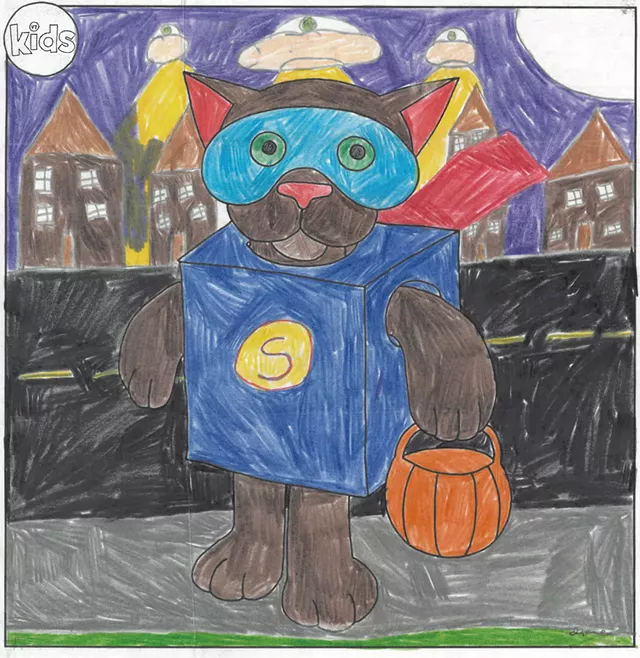 Find our latest coloring contest in the "Just for Kids" section of our November issue! Deadline to enter is November 15.