An amazing mix of vibrant ducks swam into our mailbox this month. Oliver, 4, used a cheerful yellow crayon to color his feathered friends. Seven-year-old Evangeline's green-and-yellow mama and baby birds floated in a pond jazzed up with blue glitter. Nine-year-old Whitney's ducks made merry in a mud puddle, with an orange sun shining over cattails in the background. Savor the beginning of summer, kids, and send us your very best artwork again in June!
The winners of annual family memberships to the Fairbanks Museum & Planetarium are…

"Mother Loon"
Hazel Abetti, 10, Concord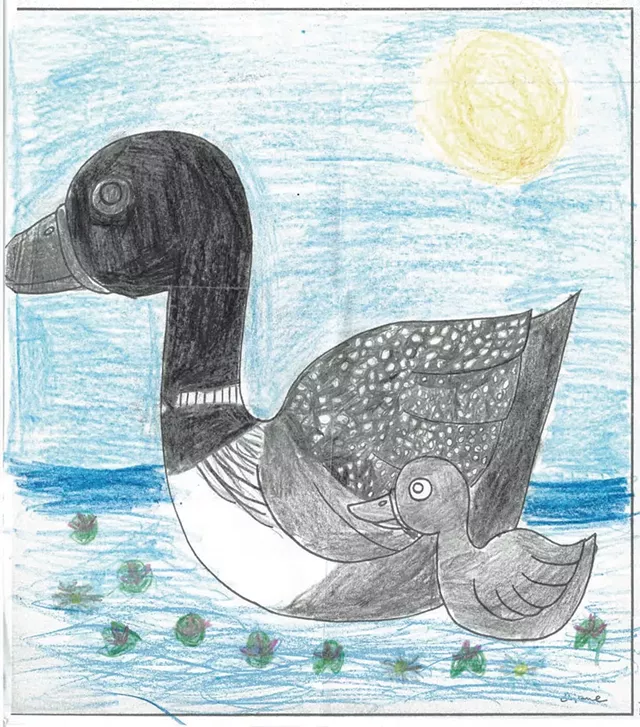 "All Mixed Up!"
Henry Hoff, 7, Richmond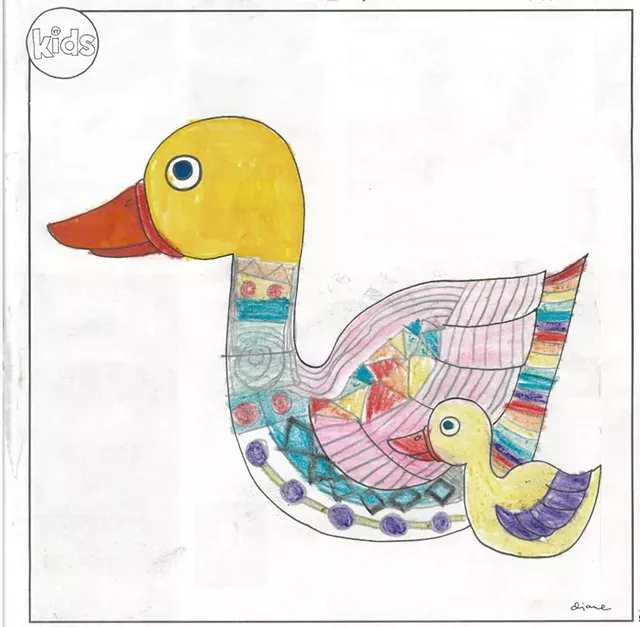 "Quack Fabulous"
Maya Cousino, 5, Bristol
Find the latest coloring contest in the Just For Kids section of our June Dad Issue! The deadline to enter is June 15.