This month's submissions dazzled our judges with a radiant palette of pastels — perfect for spring. Eight-year-old Hayden's violet elephant soared in a rainbow sky, buoyed by a handful of fat balloons. Joni, 4, made her masterpiece sparkle with glittering gold-and-green stars. Nine-year-old Josie's pink and purple elephant Penelope carefully balanced on a tightrope beneath an umbrella held by a curved trunk.
The winners of annual family memberships to the Fairbanks Museum & Planetarium are…
"Blue Elephant"
Wyatt Wilder, 5, Northfield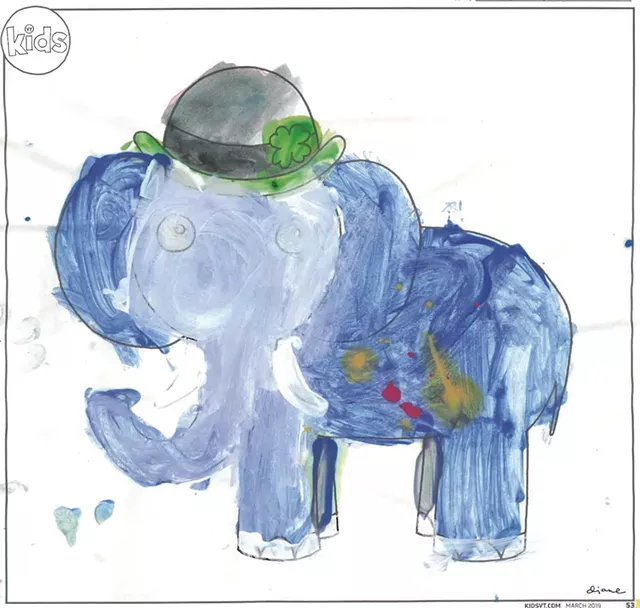 "The Fancy Elephant"
Kaya Rivas, 7, Burlington
"Here Comes the Sun!"
Annaleigh, 12, Cambridge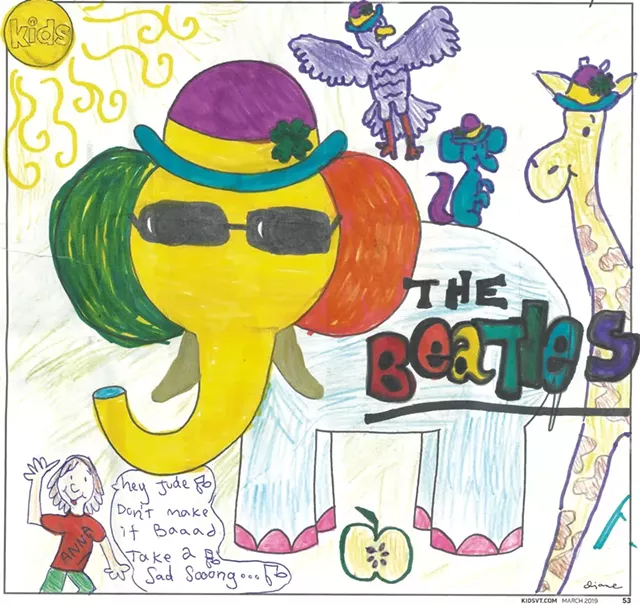 curse
"Here Comes the Sun!"
Find the current coloring contest in the April issue of Kids VT. The deadline to enter is Monday, April 15.