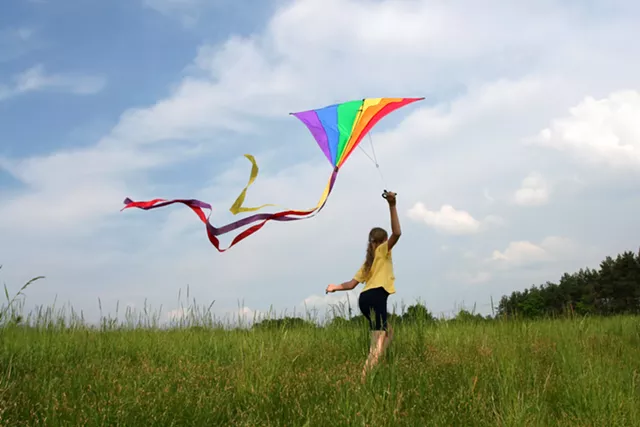 In our June issue, we asked kids to tell us about what they're looking forward to doing this summer. Below, find the winning entries. Madelyn and Natalie each receive a $25 gift certificate to Crow Bookshop in Burlington.
Madelyn Myers, 11, Middlebury
Summer is a rollercoaster of fun and games
Riding our bicycles, leaving a trail of flames,
Watching a cow being milked by machines —
Summers in Vermont keeps us away from our screens.
Jumping in creeks while the water flows,
Tiny grains of rocks going in between our toes.
Enjoying a nice, cold creemee in the warm sun
Laughing and playing with my family, oh what fun!
Having hula-hoop and jump rope contests,
Jotting down your grandparents' progress.
And last of all what summer is for
Creating memories that you never had before.
Natalie Smith, 9, Lincoln
Summertime is so much fun,
I don't want it to ever be done.
Sitting around the outside fire,
Telling stories 'till I tire.
Running barefoot, wild and free,
Flying my kite in the summer breeze.
Spending my week away at camp,
Using fireflies as my nighttime lamp.
Sunshine and friends keep my face in a smile,
I don't even notice when we've hiked five miles.
Options are endless of what to do,
But this much is true;
It's much more fun with a friend like you!
Find the latest writing prompt in the Just For Kids section of the July Animal Issue. The deadline is July 15. Happy writing!