A brilliant batch of ladybugs landed in the
Kids VT
mailbox this month. Ten-year-old Ruby's rainbow-colored critters fluttered in a deep blue sky with fluffy clouds and a tawny sun. Patrick, 4, set his traditional red-and-black beauties on green grass under a cheerful sun. Nora, 7, used glitter to jazz up her masterpiece, adding crimson hearts and a cotton-candy pink background. Every submission this month was awesomely artistic, kids. Keep up that creativity through the summer months!
The winners of annual family memberships to the
Fairbanks Museum & Planetarium
are:

"Rose & Lady"
Hailey Bushey, 5, Colchester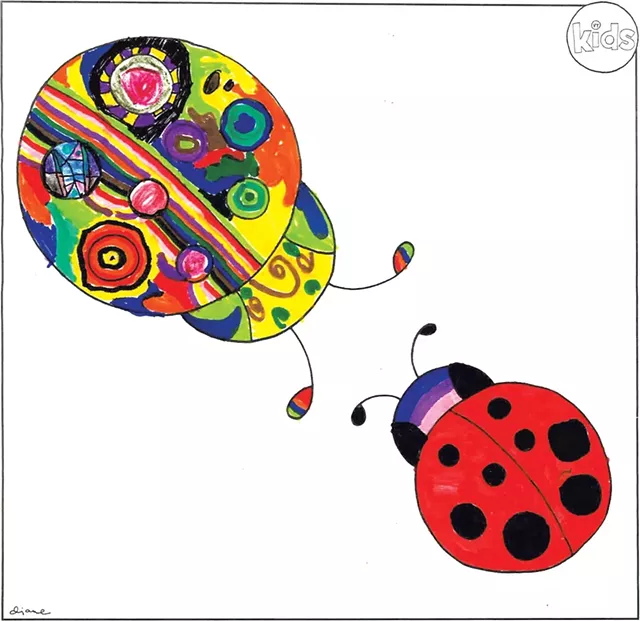 "Bugs and Rainbow"
Vivian Zhang, 7, St. Albans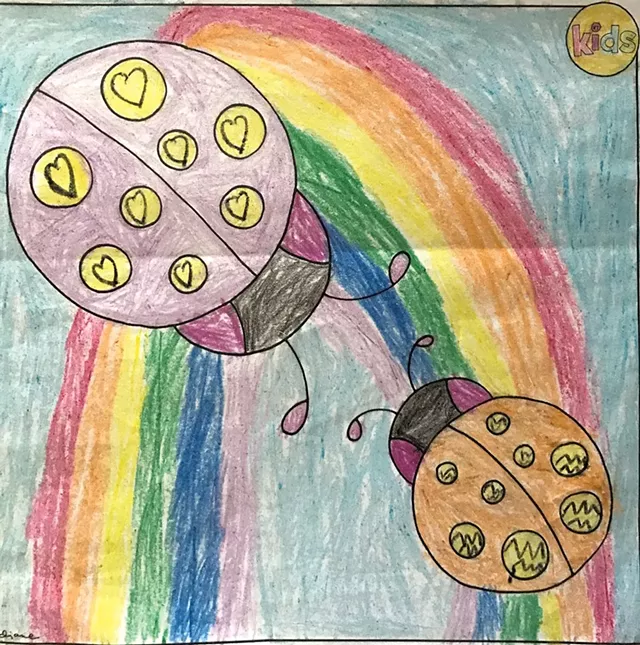 "Bug Meadow"
Aiyana Auer, 11, St. Albans
Find the new coloring contest in the June issue's "Just for Kids" section! Deadline to enter is June 15.