Kids' coloring contest submissions wowed our judges this month. Marley, 9, made a magical masterpiece, with a rainbow-horned unicorn prancing over a polka-dotted mushroom. Eight-year-old Alex transformed his creature into a realistic cow. Lilieve, 5, prettied up her picture with blooming flowers and a pink and purple sky. Soak up the summer sun, young artists, and send us your very best submissions this month!
The winners of annual family memberships to the Fairbanks Museum & Planetarium are…
"Dancing in the Rain"
Mia Hunkins, 4, Stowe
"Sunset"
Maya Shafer, 8, South Burlington
"Checking Out Fireworks"
Kenzie Myers, 9, Middlebury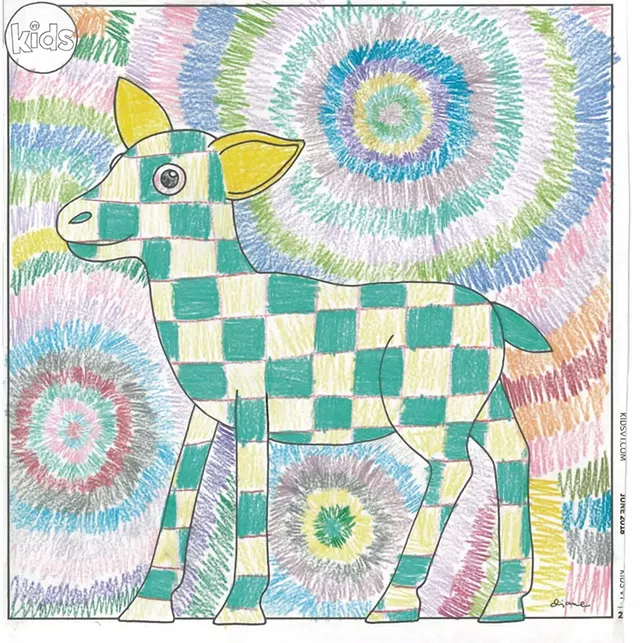 Find our latest coloring contest in the Just For Kids section of the July issue!