The joyful spirit of this month's artwork was summed up by 5-year-old Rebecca's submission — a pig prancing in a mud puddle beneath a sparkly rainbow. Amelia, 6, sent us a polka-dotted piggy with red flowers blooming brilliantly in the background. And 11-year-old Natalee made our judges laugh out loud with her drawing — a porker poised on the grill, with the words "Mmm… What's cooking?" above its head.
The winners of annual family memberships to the Fairbanks Museum & Planetarium are…
"The Sparkly Spiral Pig"
Jupiter May, 5, Shelburne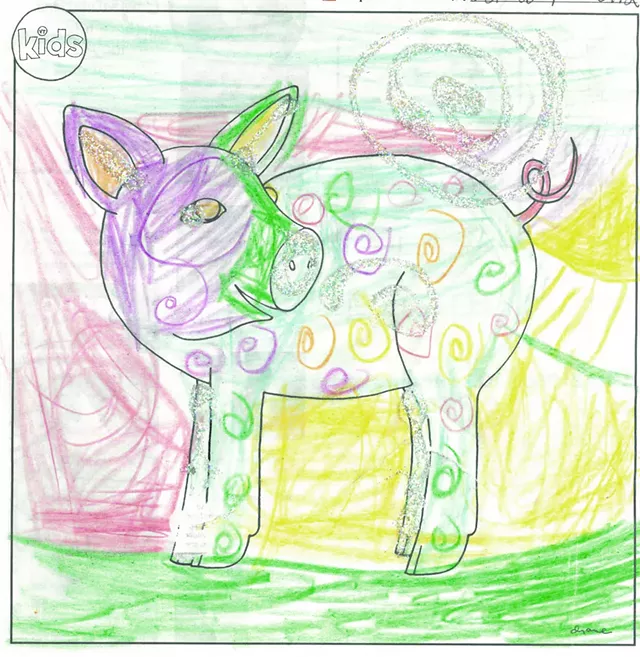 "Firework Friend"
Sélah Joy, 8, Colchester

"Plaid Professor Pig"
Audrey Neilson, 10, Charlotte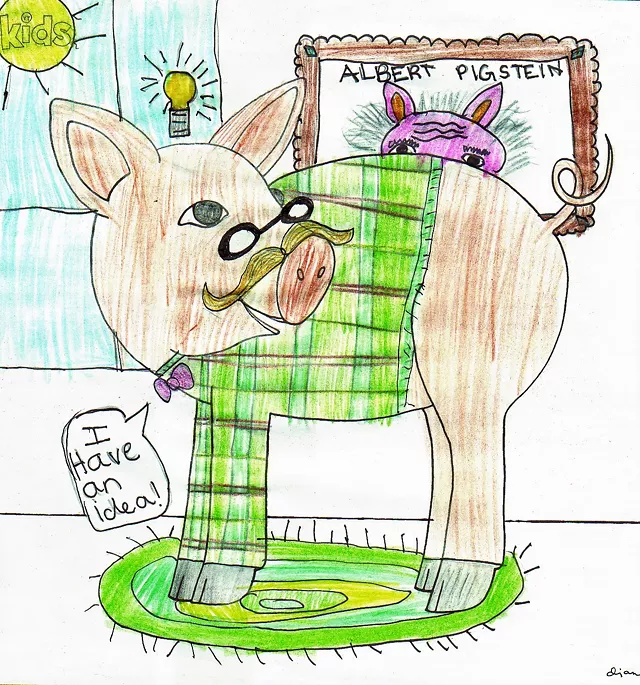 Find the latest Coloring Contest in the "Just For Kids" section of our August issue. The deadline to enter is Wednesday, August 15.