The coloring contest entries that arrived in February were extra sweet. Nine-year-old Josie's marvelous mouse — dapper in a top hat and striped tie — asked for a dance beneath a sparkling blue disco ball. Kenny, 8, surrounded his creature with a shower of hearts and adorned her ears and the tip of her tail with pretty pink bows. Four-year-old Tina's mouse offered a love note to her sweetheart beneath a bright yellow sun. We loved your work, kids. Can't wait to see your creations this month!
The winners of annual family memberships to the Fairbanks Museum & Planetarium are…

"Rainbow Dress"
Maëlle Remsen, 4, Middlebury
"Stripes"
Claire Romano, 7, Fairfax
"Peace, Love & Waffles"
Gemma Lyles, 10, Bristol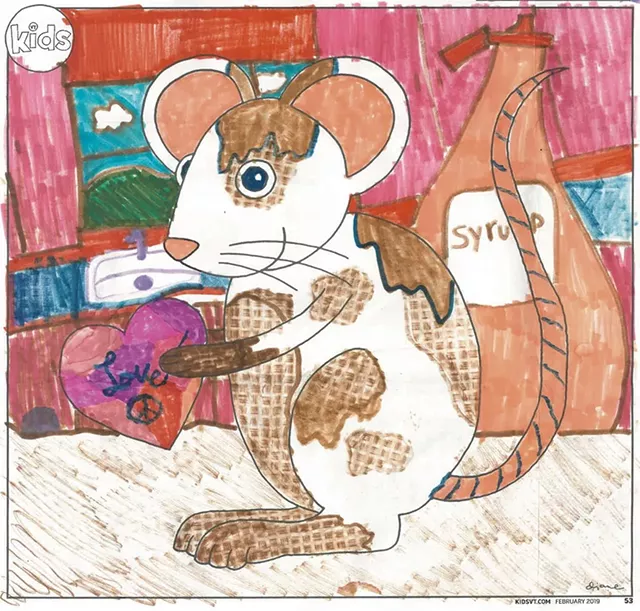 Find the current coloring contest in the Just For Kids section of our March issue. The deadline to enter is Friday, March 15.