Cats of all colors, stripes and polka dots amazed our judges this month. A swirling snowstorm surrounded 8-year-old Levi's orange tabby, who skated on a bright-blue pond. Twelve-year-old Evie's pink feline soared among enormous stars. Annaka, 5, transporter her cat to a farm, with a brilliant yellow sun and sparkling turquoise sky. Congratulations to all our creative artists. Send your most magnificent work again this month.
The winners of annual family memberships to the Fairbanks Museum &
Planetarium are…
"Ice Skating Laser Tag"
Logan Peters-Smith, 5, South Burlington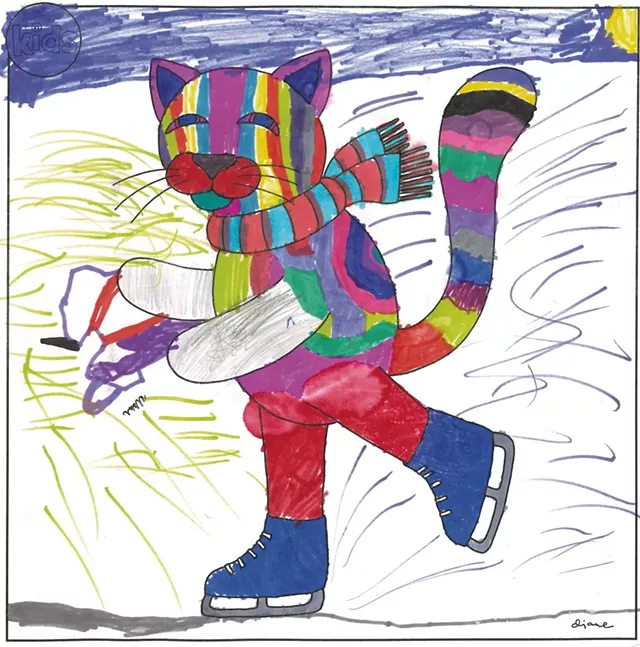 "S-kcat-ing on the Moon"
Syria Vegna-Spofford, 8, Bristol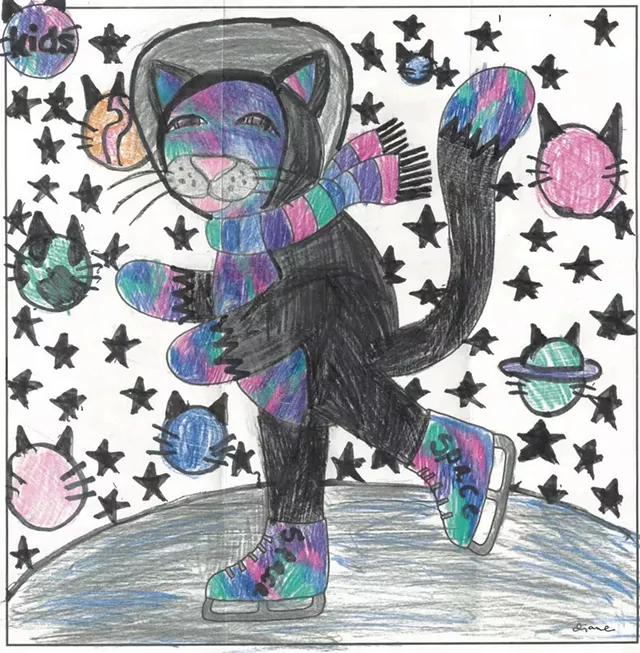 "Catsmonaut Kat: Mission Moon Skate"
Alden Looft, 11, Charlotte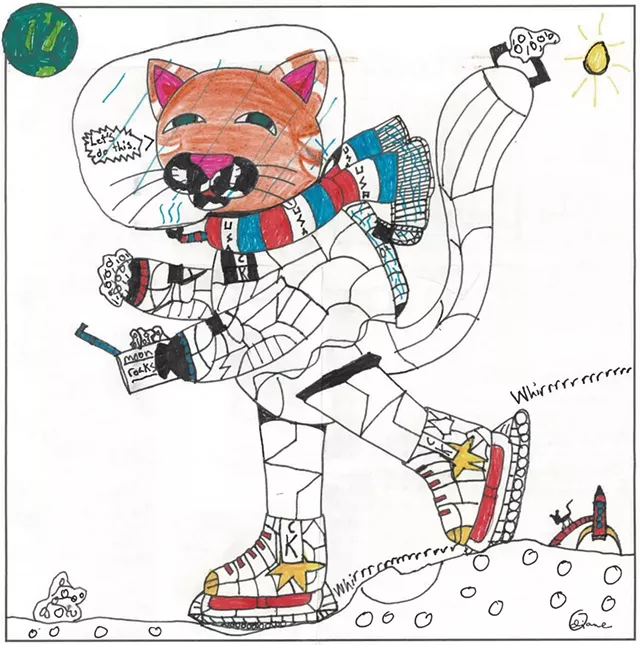 "Catsmonaut Kat: Mission Moon Skate"
Find our current coloring contest in the "Just for Kids" section of the February issue. The deadline to enter is Friday, February 15!