This month's coloring contest celebrated our sunny Vermont summer. Four-year-old Enoch's lion appeared in a magic jungle, with fluttering fairies and star-shaped flowers. Deborah, 10, created a mountain-range backdrop for her orange-and-gold cat chilling at the beach, with Vermont's own lake monster, Champ, poking above the blue water. Maddy, 6, drew two brilliant lightening bolts bursting through dark storm clouds. Savor the early fall, kiddos, and send us your snazziest work this month.
The winners of annual family memberships to the Fairbanks Museum & Planetarium are…
"Tie Dye Tiger"
Bruce Creason, 5, Burlington
"Chillin' and Grillin'"
Emilia Poczobut, 8, Barre
"The Grateful Lion"
Somerset Pierce, 12, Montpelier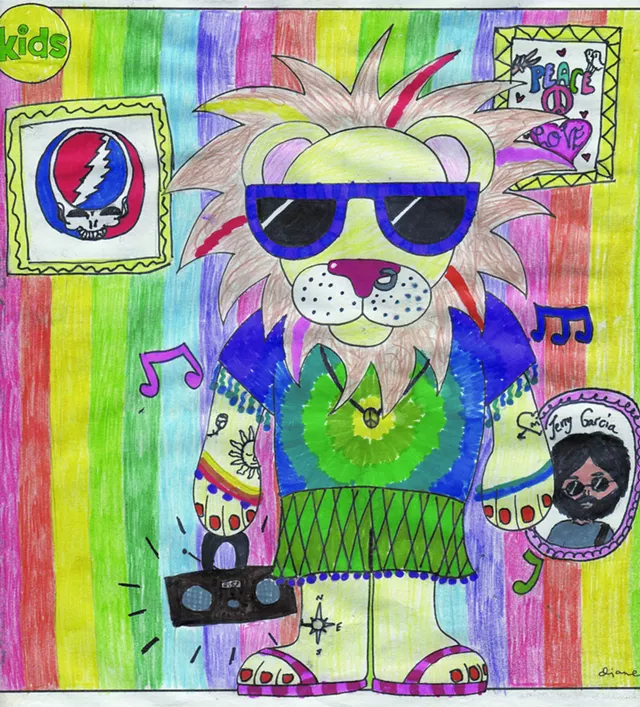 Find the latest coloring contest in the Just For Kids section of our September issue! Deadline to enter is September 15!