This month, young artists celebrated spring with blossoming flowers, rainbow-colored Easter eggs and bright-green grass. Maisie, 4, drew a giant gold sunflower and gave her rabbit a basket of colorful jellybeans. Ten-year-old Jenny's bunny basked in the sun, keeping cool with a large glass of lemonade and red flip-flops. Lily, 6, placed her furry friend in a carrot patch beneath a purple sky and puffy white clouds. Congratulations to all the creative kids who submitted their work this month. The winners are:
"I See Spring," Lucy Palmer, 5, Shelburne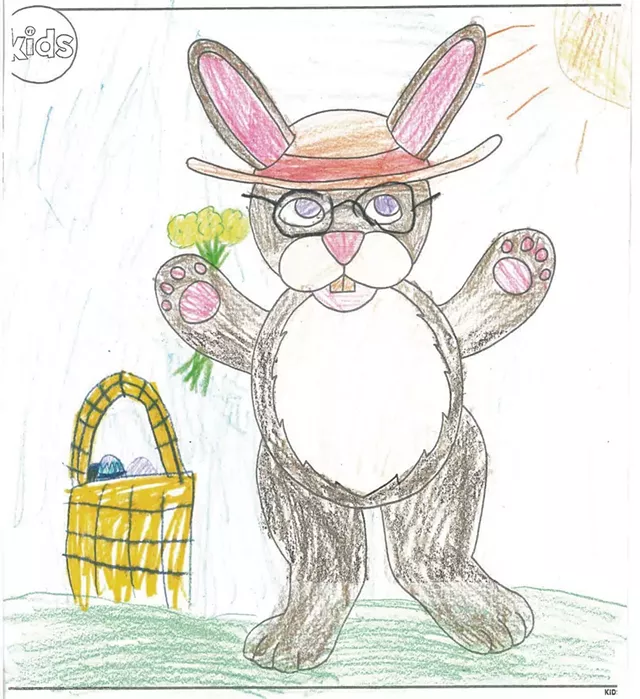 Let's
"I See Spring"
"Let's Go Camping," Clara Kim, 6, Winooski
"The Easter Bash," Marilyn O'Meara, 9, East Orange
Find our current Coloring Contest in the "Just for Kids" section of our May Mom & Baby Issue. The deadline to enter is Wednesday, May 15.