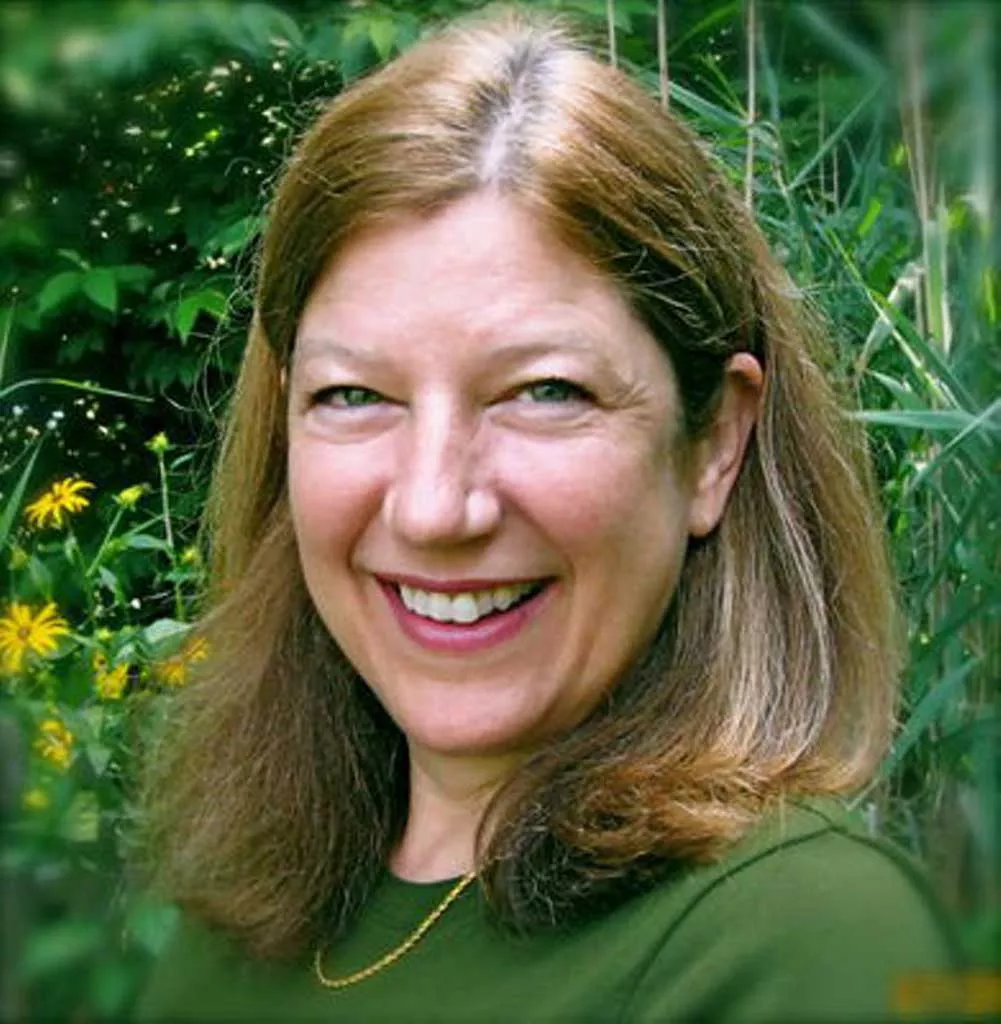 From her perch on the House Judiciary Committee, Rep. Linda Waite-Simpson (D-Essex) distinguished herself last year as a passionate proponent of legislation allowing doctors to prescribe lethal drugs for the terminally ill. When the bill reached the House floor, it was she who defended it on behalf of her committee.
So perhaps it shouldn't come as a surprise that seven months after Gov. Peter Shumlin signed the bill into law last May, Waite-Simpson was hired as the new state director of a national advocacy group that backed the legislation.
In her part-time gig with Colorado-based Compassion & Choices, she's been charged with spreading the word about the new law and working with physicians and pharmacists to ensure that patients have access to the lethal drugs.
"As one of the lawmakers who shepherded this historic bill through the legislature, I have a deep interest in making the law succeed," Waite-Simpson wrote in a recent fundraising email to Compassion & Choices' membership.
One way she may try to make the law succeed is to beat back legislative attempts to repeal the law. On its website, Compassion & Choices lists one of her responsibilities as "working with lobbyists to prepare for any attacks that might arise in the next legislative session to modify the law."
But is it kosher for a sitting legislator to take a job with a special interest group so soon after "shepherding" its chief priority through the House? Or to take a paycheck for helping lobbyists prepare for future legislative action?
Not according to Lynne Cleveland Vitzthum, a longtime opponent of the end-of-life bill who now lobbies for the Vermont Center for Independent Living.
"It almost looks like, 'Oh, and here's your reward. You get a job,'" she says of Waite-Simpson's hiring. "In the same email where she's reminding everyone she's a legislator, she's fundraising for her own paycheck. It starts to get a little sticky — a little circular."
Vitzthum should know a thing or two about legislative ethics. Ten years before she became a lobbyist, Vitzthum served two terms in the House in the early '90s. Back then, she says, legislators were "much more aware of Rule 75," the only real regulation governing conflicts of interest in the Vermont House.
"It was on people's minds. It was discussed. It was examined. We would look at what we were doing and say, 'Is this OK?'" she says. "What I see now is it doesn't seem to get talked about. It doesn't seem to get thought about."
It doesn't appear that Rule 75 would apply in Waite-Simpson's case. The rule says only, "Members shall not be permitted to vote upon any question in which they are immediately or directly interested." It doesn't say what you can or can't do after you cast a vote.
Waite-Simpson says she investigated the matter thoroughly before taking the job and, on the advice of House Speaker Shap Smith, ran it by the legislature's chief counsel, Luke Martland, who she says blessed the move. Martland declined to comment.
"He said the law has already passed. I was not in any way connected with [Compassion & Choices] — even by thought — when that all went through the legislature," Waite-Simpson says.
Sean Crowley, a spokesman for her new employer, echoes the point, saying, "Linda and Compassion & Choices followed both the letter and spirit of the current Vermont ethics law because we hired her seven long months after, not before, she voted for Vermont's death-with-dignity law."
Furthermore, Waite-Simpson argues, it's simply unreasonable to expect legislators to live off the paltry salary of a part-time public servant. And with any job — be it nonprofit executive, public sector worker or businessperson — comes inevitable conflicts.
"The reality is we all have to eat and pay our taxes and provide shelter and try to get our kids through college," she says. "And that means you've gotta figure something out."
For her part, Waite-Simpson says recent changes in her personal life prompted her to seek employment late last year. At that time, serendipitously, lobbyist Jessica Oski was helping her client, Compassion & Choices, drum up names of candidates to serve as the organization's state director.
"She said they were looking for someone and asked me if I was interested," Waite-Simpson says. "At that particular time, it was kind of a miraculous collision of paths. I really didn't seek it out, nor did they seek me out, but the lobbyist connected us."
Since 2003, Oski's firm — then Sirotkin & Necrason, now the Necrason Group — has represented Patient Choices Vermont, an in-state group that won passage of the right-to-die bill. Last year, Patient Choices spent more than $80,000 on lobbying and nearly $98,000 on advertising and other expenditures, making it one of the biggest spenders in the Statehouse. After the bill was signed into law, the Necrason Group picked up Compassion & Choices as a client.
Speaker Smith says it's not for him to say whether Waite-Simpson should or shouldn't have taken the job, but he says, "There's always going to be a perception issue if you go and work in an area you were involved with legislatively. I don't think there's any way to escape that."
Asked whether it would be appropriate for her to work with lobbyists "to prepare for any attacks that might arise in the next legislative session," Smith says, "I think you get very close to the line if you are working as an advocacy person on legislation you might deal with."
Smith has been reckoning with the question of legislative ethics since January, when the advocacy group Campaign for Vermont and its founder, Bruce Lisman, called for an overhaul of the state's ethics rules — or lack thereof.
In response, Smith appointed Rep. Donna Sweaney (D-Windsor), who chairs the House Government Operations Committee, to lead an ad hoc group of lawmakers to come up with its own set of recommendations. Sweaney says her group is looking at several potential changes to House rules, which could include better defining what constitutes a conflict and requiring legislators to publicly disclose employers for whom they work and boards on which they serve.
Meanwhile, Sen. Jeanette White (D-Windham), who chairs the Senate Government Operations Committee, has introduced legislation that would require a one-year break before a former legislator could become a lobbyist or an erstwhile executive branch employee could work for a company he or she once regulated.
Rep. Heidi Scheuermann (R-Stowe), a founding partner of Campaign for Vermont, has introduced much more comprehensive legislation drawing on several of the ideas Lisman pitched.
Her bill, cosponsored by 23 other Republicans and Democrats, would establish a uniform code of ethics for elected and appointed officials, an ethics commission to enforce it, and penalties for violations. She would also require statewide officeholders and appointees making more than $30,000 — but not legislators — to disclose their personal finances.
"I just want to make sure we're on the up and up, and I think Vermonters want that, too," Scheuermann says. "It's really the perception of a conflict of interest, and perception is reality in politics."
It's unclear whether Scheuermann's bill, if passed, would have any bearing on Waite-Simpson's situation. The legislation would prohibit lawmakers from taking "any official action that materially advances the interest of any person with whom he or she is seeking employment," but Waite-Simpson's vote came well before she sought the job. It would prevent elected or appointed officials from lobbying for two years after leaving office, but Waite-Simpson isn't a registered lobbyist and hasn't, of course, left office.
But one thing Scheuermann says her bill would do is provide more clarity about what constitutes a conflict. In addition to policing abuses, her ethics commission would also provide guidance to officials wondering what's OK — and what's not.
"My goal is for conflicts not to happen, not to punish people," she says.
Media Notes
As most news outlets have languished and downsized in recent years, Vermont Public Radio has had only good news to report. In the past two years, the station extended the signal of its news station to Brattleboro and its classical station to Rutland and Montpelier. It created several new positions, including a weekend reporter, a digital producer, and an Upper Valley and Northeast Kingdom correspondent.
But on Monday afternoon, VPR vice president Brian Donahue emailed the staff to say that the station had laid off two employees earlier that day: an accounting associate and VPR Classical host Joe Goetz.
"VPR hasn't taken a step such as this before, and doesn't take it now without a great deal of reflection," Donohue wrote, adding later in the email: "This is an unusual measure and one VPR does not anticipate needing to take again."
So what's going on at VPR?
"We implemented a three-year strategic plan recently, and we recognized that we had new demands and new needs," says president and CEO Robin Turnau. "We thought the best way to meet the needs was by restructuring the departments. It shouldn't in any way be reflective of the performance of the two people who are involved and impacted by the decision."
According to Turnau, the accounting associate will be replaced by a staff accountant with more training. Goetz will be replaced by a managing producer for VPR Classical, who will also have on-air hosting duties.
Turnau says the layoffs were not prompted by financial difficulties at VPR, which brought in $8 million in revenue in fiscal year 2012. Rather, the station needs more accounting expertise as it looks to a $10 million capital campaign and facilities upgrade. And VPR Classical requires someone to play "a leadership role," she says.
"VPR is doing very well," Turnau says. "We're on strong financial footing. We have very generous support from our listeners and our underwriters. This was definitely not made for budgetary reasons."
Goetz, who joined VPR in 2007, served as VPR Classical host from 3 p.m. to 7 p.m. on weekdays. According to Turnau, that slot will be filled by Minnesota Public Radio programming until he's replaced.
Goetz declined to comment Monday, but he addressed his departure in a Facebook post not long after he was let go.
"Well today was interesting," he wrote. "Effective immediately, I am no longer employed by VPR. It came as a shock, of course, but these things happen. I'm so grateful to my loyal listeners in Vermont over the past six and a half years and the friendships and musical partnerships I've made during my job. Despite my mix of shock, sadness and anger, I encourage all of you to continue supporting VPR for the great work that happens there every day. Now, on to the next adventure."