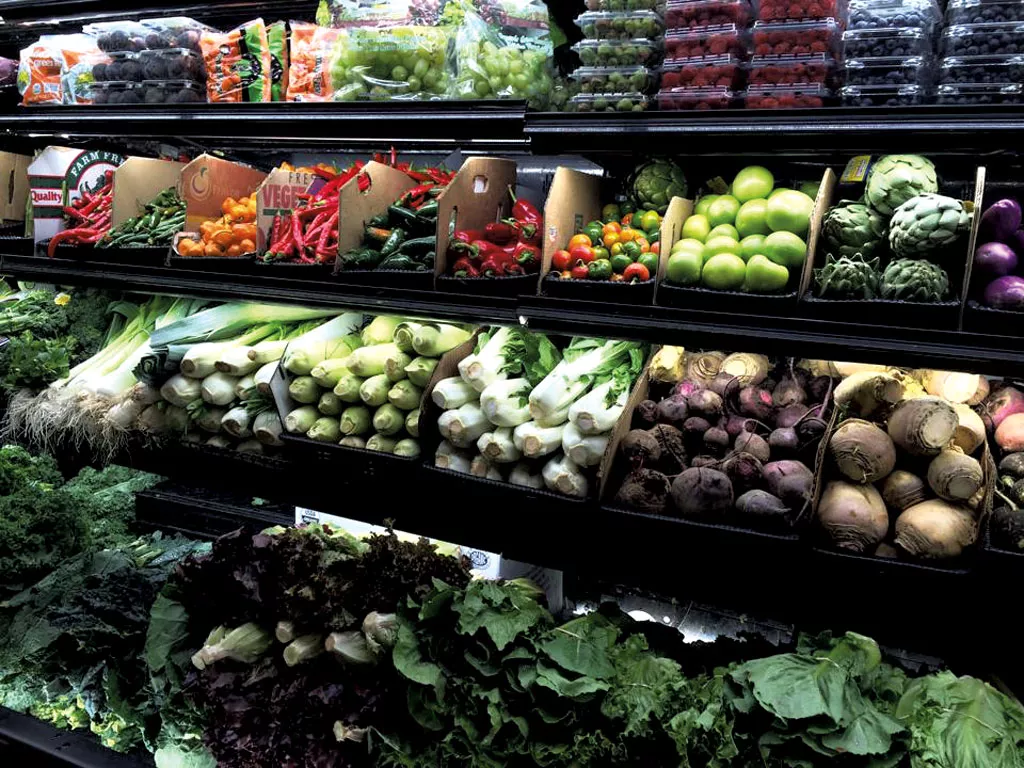 Courtesy Of Commodities Natural Market
In 1993, Michael Hughes opened Commodities Natural Market in New York's East Village, the sequel to a Tribeca store his parents had once owned. More than 20 years later, he and wife Audra Hughes are opening their second store late this week. While it bears the same name as the Manhattan store, which the couple still owns, the new CNM is located at the city's attitudinal opposite — Stowe's Mountain Road.
"We have always loved Stowe. We decided it was ultimately where we would raise our family," Audra Hughes explains. It took 12 years of dreaming and eight years of searching for a space for their market before the family sold their house in New Jersey last spring and relocated to Vermont. Before long, the site they sought materialized at 512 Mountain Road, formerly Oxygen Yoga & Pilates.
While the market specializes in organic and local products, Audra emphasizes that doesn't mean "unnecessarily expensive" fare. "We're not taking that big a markup," she says. "As a resident, [I find that] organic food in general is so expensive up here."
Basics such as produce and Vermont cheese fill the shelves, but local specialties have their place, too. A filling station offers both Aqua Vitea Kombucha and Rookie's Root Beer on tap. Stowe's PK Coffee will operate a pop-up shop in the store, while Brave Coffee & Tea's beans will be available in the bulk section.
Though the space is too small to contain a kitchen of its own, Michael Kloeti of Michael's on the Hill in Waterbury Center will send over prepared foods, including quiches, spinach pies and "amazing hand pies" to fill the grab-and-go case, Hughes says.
Besides stocking local goods, the Hugheses are fitting right in to their adopted neighborhood by partnering with Efficiency Vermont to make the store optimally energy efficient. They'll send their organic food scraps to Waterbury's Grow Compost of Vermont.