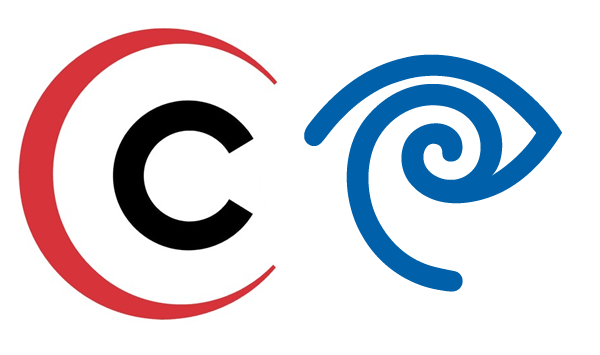 If federal regulators approve Comcast's $45 billion takeover of Time Warner Cable, the juggernaut will control 16 of the nation's top 20 cable television markets and 35 percent of its high-speed internet service areas.
That prospect has groups such as Consumers Union, Howard Dean's Democracy for America and Burlington's CCTV Center for Media & Democracy trying to change the channel.
"A merger between the nation's two largest cable companies would inevitably lead to unprecedented gatekeeper control over our nation's telecommunications and media landscape," those groups and 62 others wrote Monday in a letter to the Federal Communications Commission.
Cable and broadband customers alike, they argued, would face higher prices and fewer choices.
But even as populist politicians such as Sen. Al Franken (D-Minn.) and New York City Mayor Bill De Blasio raise concerns about the deal, others are cheering it on.
Among them? Gov. Peter Shumlin and the Democratic Governors Association he heads.
In a letter he sent the FCC last week, Shumlin praised Comcast's work in Vermont since it acquired Adelphia's cables in 2006. The company, he wrote, has invested nearly $128 million in expanding broadband access from Burlington to Brattleboro and Newport.
"I look forward to Comcast's continued investment in my state and expect that your approval of this transaction would enhance Comcast's commitment to continue working to bring services to low-income and rural Vermonters," he wrote.
Two days later, DGA executive director Colm O'Comartun penned a similar note to the FCC on DGA letterhead. O'Comartun, who reports to Shumlin, urged the feds to "consider Comcast's impressive body of work and all that they do in helping strengthen the middle class and investing in our nation's infrastructure."
Why, exactly, was Shumlin so eager to go to bat for the nation's most powerful telecom corporation?
Because it asked!
According to Shumlin spokeswoman Sue Allen, Comcast requested a letter from the governor and his Department of Public Service "stating that Comcast had fulfilled its regulatory requirements" when it replaced Adelphia and "in support of the merger."
Shumlin, Allen says, "told them he would be happy to send such a letter if the [DPS] found it appropriate to do so."
Todd O'Boyle, director of media and democracy for Common Cause, the Washington, D.C., good government group, has another explanation: campaign contributions.
"Money buys access. Money influences policy. And money buys favors down the road," he says.
According to the Center for Responsive Politics, Comcast donated $5.3 million last election cycle to candidates for federal office and has already contributed $3.4 million this cycle. Last year, it spent $7.7 million on lobbying, the CRP found.
"They've shown they're willing to spend whatever it takes, wherever, from the federal level down to the states — even to the municipal level — to write their own rules," says O'Boyle, whose organization signed Monday's letter opposing the deal.
Indeed, Comcast gave $9,700 last election cycle to 20 candidates for state office in Vermont — including $4,000 to Shumlin — according to VTDigger's campaign finance database. Just last month, Comcast ponied up another $2,000 for the gov.
That money pales in comparison to what Comcast has donated to the DGA, which accepts unlimited contributions from corporations and then doles the money out to its members' reelection campaigns. According to filings with the IRS, Comcast has given $475,000 to the DGA since Shumlin was elected chairman in late 2012.
"Just think of the purchasing power Comcast has with respect to public officials," says CCTV executive director Lauren-Glenn Davitian, whose organization runs Chittenden County's Channel 17 community access station. "Not only can they make mass bulk purchases of programming, they can make mass bulk purchases of public officials."
DGA spokesman Danny Kanner did not respond to multiple requests for comment, and Allen denied that Comcast's contributions influenced her boss' decision to put his finger on the scale.
She argues that Shumlin's letter to the FCC was focused on Comcast's "regulatory commitments in Vermont when it acquired Adelphia and its work (as one of many private providers) in bringing more choice and broadband access to Vermonters."
But if the FCC approves the takeover and the Vermont Public Service Board approves a side deal, Vermont would actually end up with fewer cable and internet providers — even though Time Warner Cable doesn't operate in the state. That's because, in order to comply with federal antitrust laws, Comcast plans to shed some customers and trade others with Charter Communications.
The latter company currently serves 8,800 Vermont households — in Barre, Tunbridge, Chelsea, St. Johnsbury and Lyndonville — according to Jim Porter, the Department of Public Service's telecom director. That makes Charter second only to Comcast, which serves 113,000 households.
If the deals go through, Comcast would take over all of Charter's Vermont accounts.
Such consolidation won't necessarily stymie competition, Porter argues, because, as in most of the country, Vermont's cable company service areas don't overlap.
"Do we see a problem with that merger? I would say no," Porter says.
Davitian concedes that its impact on Vermont may be limited, but she argues that, nationally, further media consolidation will only hurt consumers — particularly as Comcast assumes more and more control over the internet.
"Having a bigger Comcast does not benefit the public interest," she says. "It's just the opposite of what we're trying to do in Vermont as an economic model. The only reason you'd write a letter like [Shumlin's] is you received a persuasive argument, plus some financial incentives to do so."
In the Middle (East)
When the president ordered air strikes last month against Islamic militants in northern Iraq, Vermont's congressional delegation had Barack Obama's back.
Sen. Patrick Leahy (D-Vt.), Sen. Bernie Sanders (I-Vt.) and Congressman Peter Welch (D-Vt.) endorsed what Leahy called the use of "limited force" against the Islamic State of Iraq and Syria. The trio cited the imminent threat posed to the Kurdish city of Erbil and thousands of Yazidi refugees stranded on Iraq's Mount Sinjar.
But now that the Obama administration is reportedly considering expanding those "limited" air strikes to ISIS fighters stationed in Syria, will Vermont's federal delegates go along?
"Not at this point," Welch says. "ISIS is as bad as anybody can describe. But 'What's the U.S. interest?' is really the question. We do not want to get ourselves dragged into another land war."
Citing unnamed administration officials, multiple national news outlets reported Monday that the U.S. military had already sent surveillance aircraft into Syrian airspace to scout potential targets. But Welch believes the White House should slow down and come to Congress before expanding the scope of its mission.
"If the president is going to seek to use additional military force, particularly in going into Syria, he would need, in my view, congressional approval," Welch says.
If you're experiencing a little déjà vu, that's because Welch made much the same demand throughout the spring and summer of 2013, when the administration was pondering air strikes against Syrian President Bashar Al-Assad.
Obama nearly pulled the trigger last August after Assad's forces killed 1,400 Syrian civilians in a sarin gas attack on the outskirts of Damascus. Instead, the president punted to Congress — and Congress punted right back, declining to hold a vote to authorize the use of force.
Despite repeated inquiries from the press at the time, Leahy, Sanders and Welch never revealed how they would have voted on such a resolution, though Sanders later claimed he opposed the strikes.
Much has changed in the year since: International observers have disposed of Syria's chemical weapons, Assad has consolidated power and at least 62,000 more Syrians have perished, according to the United Nations. And now, instead of contemplating air strikes against the Assad regime, the U.S. is contemplating strikes against Assad's bitter enemy: ISIS.
Sanders, who declined interview requests this week, said in written response to questions posed by Seven Days that ISIS "must be opposed militarily and that the international community should be militarily supporting the Iraqi and Kurdish armed forces."
"This is not just an American problem but a problem for the international community," he said.
Sanders would not say whether or not he would support air strikes on ISIS forces in Syria, but he appeared to draw a line at combat troops, which he said should not be deployed to Syria or Iraq.
"I would hope that we learned a lesson from our recent interventions in Iraq and Afghanistan," he said.
Unlike Welch, Sanders said that Obama needed congressional authorization only to "send combat troops into harm's way," not to launch air strikes. Nevertheless, he said, "I believe that Congress must become increasingly engaged in the Iraq-Syria crisis."
Leahy's spokesman, David Carle, said the senator was unavailable for an interview early this week.
"We know the senator has talked several times with senior administration officials in the last several days," Carle said. "We haven't talked to him since then, and we need to do that before we comment for him."
Media Notes
New Hampshire journalist James Foley, whose brutal execution at the hands of ISIS shocked the world last week, was not the only reporter with ties to the region caught up in the escalating violence of Syria and Iraq.
Foley's fellow captive, Steven Sotloff, who was pictured in the video of Foley's execution, went to high school in the Upper Valley. As the Valley News' Maggie Cassidy reported last week, the Florida native was a 2002 graduate of Kimball Union Academy in Meriden, N.H.
Sotloff reported from Syria, Libya and Egypt for TIME and Foreign Policy before he went missing in August 2013. His whereabouts and condition are unknown.
Days after Foley's death, fellow journalist Peter Theo Curtis was released by Al Nusra Front, an affiliate of Al Qaeda. The Massachusetts native attended the Putney School and Middlebury College, according to the Valley News' Nora Doyle-Burr. He lived in Woodstock for several years and his family owns a home in Bridgewater.
Seven Days' Ken Picard profiled Curtis, who used the pen name Theo Padnos, upon the 2004 publication of his book, My Life Had Stood a Loaded Gun. The book documented Curtis' years teaching literature at the Woodstock Regional Correction Facility and his relationship with convicted murderer Laird Stanard of West Windsor.
Curtis subsequently infiltrated a Yemeni mosque and wrote about it in a second book, Undercover Muslim: A Journey Into Yemen. He was working as a freelance journalist in Syria when he went missing in October 2012.
Curtis' family members have said that he is in good health.
Disclosure: Paul Heintz worked as Peter Welch's communications director from November 2008 to March 2011.
The original print version of this article was headlined "Comcast Calling"