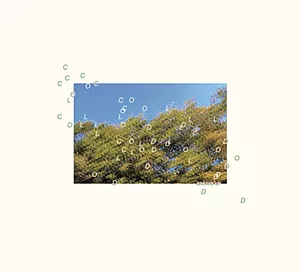 (Dead Definition, cassette, digital download)
Breaks Up, the latest release from Brattleboro's Cold Clod, is a hazy dreamscape of progressive, ambient folk. Ben Currotto, the experimental project's creative mastermind, assembled a core group of like-minded musicians for the album. Rhode Island-based avant-garde artist Alex Maddelena (aka Host) contributes throughout and also mixed the record. Also of note is vocalist Christina Puerto, a newcomer to Brooklyn post-punk band Bethlehem Steel. An impressionistic patchwork results from the ensemble's congress, strung together with ruminations and reflections plucked from a great collective unconscious.
At their core, Currotto's songs are solidly indie folk, though they're more mysterious and disorienting than the genre's typical fare. Indeed, naturalistic images and acoustic guitars are prominent — yet the artist's meandering melodies and abstract lyrics defamiliarize the tunes. They forge on toward unknown destinations rather than circle back to repeated hooks. However, the tracks feel balanced and whole. Stylistically similar to Wren Kitz's mesmerizing masterpiece Dancing on Soda Lake, Breaks Up is a bit more lucid. But only a bit.
Over sweetly droning acoustic guitar, glistening dulcimer, twinkling pianos and satiny drum work, Currotto and Puerto sing together on "Fuzzy Boundaries." The melancholy lullaby establishes the record's perpetual misty tone.
On "Salad Days," Currotto sings with sweet, trembling uncertainty over flickering atmospherics and subdued shakers: "When I wrote these chords, I left the words out / I couldn't have known what to sing about." Lapping waves of softened electric guitars swell and subside, enveloping his trepidations.
Field recordings and hammered dulcimer awash in reverb billow and blow in the opening moments of "Some Trees." Puerto and guest singer Charlie Nicholson join Currotto on vocals, flowing in and out of unison and fleeting moments of harmony. They ask question after question: "How can you be so far from me / And still be in my canopy?" and "Do you think about the ones you love?" They literally go unanswered, but we're left with a feeling of completion and fulfillment as the last notes are picked.
In scarcely more than a murmur, Currotto's words slowly drip out on the moody "Surf's Up." An oil-slick background of ambient textures underscores delicate acoustic strumming as he sings of a shadowy seaside memory.
Though the album seldom breaks out of its avant-folk comfort zone, its 10 tracks make for an engaging listen. Currotto's inviting voice makes Breaks Up easily approachable, as do his gorgeous compositional choices.
Breaks Up is available at coldclod.bandcamp.com.