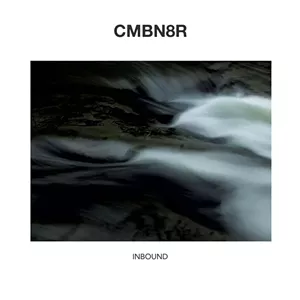 (Self-released, digital)
CMBN8R is an electronica producer from the Burlington area who has been releasing top-notch product for many years. Known to his friends and the government as Guy Derry, he is more of a composer than an EDM DJ chasing trends. Much of his SoundCloud catalog occupies the overlap between bass music and ambient, but neither subgenre really does justice to his refined, musical touch. His latest EP, Inbound, stands as his best work so far.
Which is really saying something, because CMBN8R has an impressive body of work. From his first release in 2013, Basecamp, he displayed all the elements of a signature style: a trance-heavy rhythm section holding down an ambitious, but never busy, range of melodic and textural samples. (You could also tell Derry was raiding the world-music stacks to procure those samples.)
Inbound marks his sixth release. Over those projects, CMBN8R has grown more comfortable and capable as a producer. His technical chops allow his imagination to go anywhere. Here he delivers four monumental tracks that demonstrate a lot of range and fit together perfectly.
The project opens with "Balance," a bricolage of broken parts that cohere nicely over a classic four-to-the-floor house pulse. This would move any crowd, but it's also a clinic on flipping samples — the five-minute workout is absolutely packed with ideas.
"Mycelium" is a prime example of what makes CMBN8R's sideways approach so compelling. Built around vocal chops and some lovely, skittering piano lines, the track plays against fan expectations for a big, satisfying "drop" moment. After a long intro, the song lurches into a stutter-step bass line that builds tension and never quite resolves it. Even after a second break, once the beat finally hits, it keeps skipping around in sync with that bass. Instead of hitting like a glitch cliché, though, it feels organic enough to still work on the dance floor.
On "Sky World," CMBN8R cuts the most predictable line of the EP, delivering a straightforward slice of global electronica. With chopped-up vocal samples over burbling tabla percussion, it's a beautiful ride that showcases careful and spacious mixing. Despite juggling a dozen elements around some dynamite drum programming, the track never sounds crowded, even when a thunderous dubstep break barges in toward the end.
The EP closes with "Transience," the longest cut and a strong finish. It's perfectly suited for 4 a.m. sets — or Spotify playlists that prominently feature the word "chill." Yet even here, melodies and motifs are woven into the margins, rewarding careful listeners.
CMBN8R has been honing his production for years, and Inbound is the sound of a professional at work. Relentlessly creative and often surprising, it provides further evidence that Burlington has developed a thriving electronica scene, one bedroom producer at a time. I suspect we'll soon see that movement get even more visible.
Inbound is available at cmbn8r.com and via major streaming services.