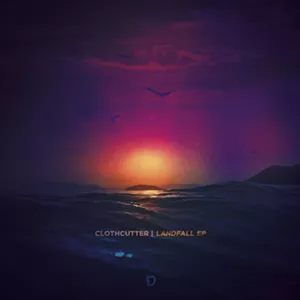 (Onset Audio, digital download)
Clothcutter is a talented EDM producer who is old enough to insist on calling it "bass music." This is fitting, since he draws from a much deeper well than those on the summer festival circuit. The man behind the bottom-heavy breaks is Forest Bond, a Burlington-based programmer, business owner and longtime jungle/drum-and-bass DJ. Bond only recently started releasing music as Clothcutter but has already built a solid catalog.
2017 was a big year for Clothcutter, shaped by two very different releases. His No Good EP, released on BTV imprint Party Guy Records, was a blitzkrieg of up-tempo styles. Bond carved a lane between jungle and DJ Rashad-style footwork that was sparse and compelling. It was also downright brutal and perhaps not the most accessible introduction to his work.
His Reverberations Remixes project skewed closer to the melodic, R&B aspects of drum-and-bass music — think Roni Size or Massive Attack. It also showcased Bond's educated ear for production. In particular, his remixes shine. Not only is his mixing crisp and deep, he has an innate sense of song structure.
Which brings us to Landfall EP, Clothcutter's latest, released in December on Seattle label Onset Audio. True to form, the producer has mutated once again, and the result is his best work to date. This is a short, high-voltage instrumental set.
The gorgeous piano wash that opens the lead track, "Song for Éa," sets the tone for a serious, polished project. It's the work of an experienced architect. The main themes emerge slowly, the melodies are more classical than club music, and it sounds transcendent at high volumes.
"Free Range," an earnest scorcher, kicks the EP into dance-floor gear. Bond never relies on repetition, always pushing his songs in new directions that never wander. Squint past the booming arpeggiators and filter sweeps, and you can see a real songwriter at work here amid the chaos.
"You'll Know Me" is a nod to his No Good EP work, pitting spastic drums over a lurching half-time feel. It's the most stripped-down track here, which makes it easy to appreciate Clothcutter's inventive tailoring.
Landfall closes with the cinematic "Lying in Wait." A vast soundscape of ominous drones, it is by far the most textural piece on the EP, ready for a movie trailer or luxury car ad.
As a teaser, Landfall is a grand slam. Each of its four tracks is single-worthy in its respective subgenre. And despite compositional differences, all the songs fit together nicely. While it's hard to see the EP as anything but the prelude to a killer album, old-school LPs don't drive the EDM scene — singles do. Which means Clothcutter was born at the right time. He's a producer with serious chops and big vision. Wherever 2018 takes him, expect more fireworks.
Landfall is available at onsetaudio.bandcamp.com.