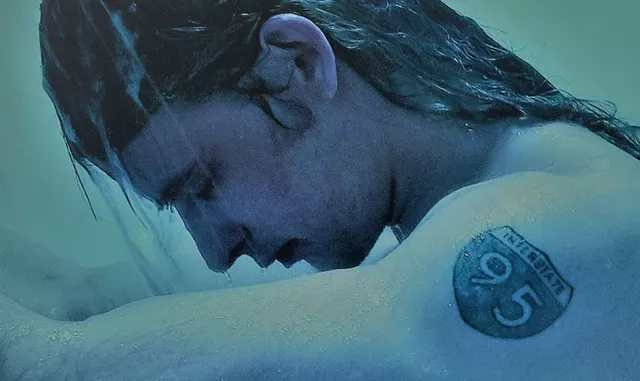 Joshua Sherman Productions
Benjamin Lerner
Dry leaves and pine needles crackled under my car wheels as I turned up a winding dirt driveway. I was three years sober, and I was on my way to witness the damage that had been done to the road leading up to my house in Sandgate. After several days of continuous rain, a sizable portion of the road had been completely washed out.
I slowed my speed as I came across a rocky chasm in the middle of the road. Half a dozen large boulders were strewn across a watery creek bed that lay underneath a misaligned drainage pipe. I stared down at the rushing waters with solemn sadness. It had been a year and a half since my father had given me the keys to the house on the mountainside, but my plans to move up there had already been derailed several times by a series of unfortunate natural disasters.
I leaned up against my car and kicked up clods of dirt in a fit of frustration. I didn't know if I had the patience to solve the problem that was immediately in front of me, let alone continue to fix up the house that I was now in charge of maintaining. I was roused from my gloom by the sound of footsteps approaching from behind my car. It was my neighbor from farther down the mountain. Twigs crunched under his boots as he walked towards me and began to speak.
"Looks like Mother Nature had a bit of a temper tantrum, doesn't it? I was up late last night digging trenches out here trying to redirect the water, but it still broke through."
I gave a weary chuckle in response as he knelt down by the edge of the road and looked down at the damage below. I felt guilty that I hadn't been able to be there to help him at the time it mattered most. I was already overwhelmed with my full-time service job and artistic residency, and my jam-packed schedule had left little time to tend to the road. In addition, it had been over a week since I had been to a sobriety fellowship meeting. The time I had spent away from my recovery network had left me feeling just as washed out as the road in front of me, but I was too proud to ask for help. After conversing with my neighbor for several minutes, I asked him if he could put me in contact with someone who could fix the road and offered to pay him extra for the time he had spent digging the trenches. He rose to his feet, turned to me and looked me directly in the eye as he gave his response.
"I know that this must be hard for you. I can tell that you're stressed out, and I can see it in your eyes that you're tired. I'm going to split the cost of the repairs three ways with you and another person who owns the land surrounding this road. Life gets hard sometimes, but the only way we're going to get through it is if we stick together and help each other out through the toughest days."
I thanked my neighbor for his generous support as he turned to walk back up the hill, then took a moment to reflect on the wisdom behind his words. He might not have been a member of my sobriety fellowship, but he still fully understood a crucial truth that had saved my life many times over the course of my recovery: It's always better to ask for help than to try to do everything by yourself.
Always remember:
Keep moving forward.
Run towards the truth.
Don't quit before the miracle happens.
Benjamin Lerner is a recovering addict, composer, writer, musician and radio host. He has been sober since June 13, 2016. In his weekly column "Clean," originally published in Vermont News Guide, he shares his personal journey and lessons learned from his life in recovery. Columns published before July 12, 2020, can be found here. Newer installments are available on sevendaysvt.com.