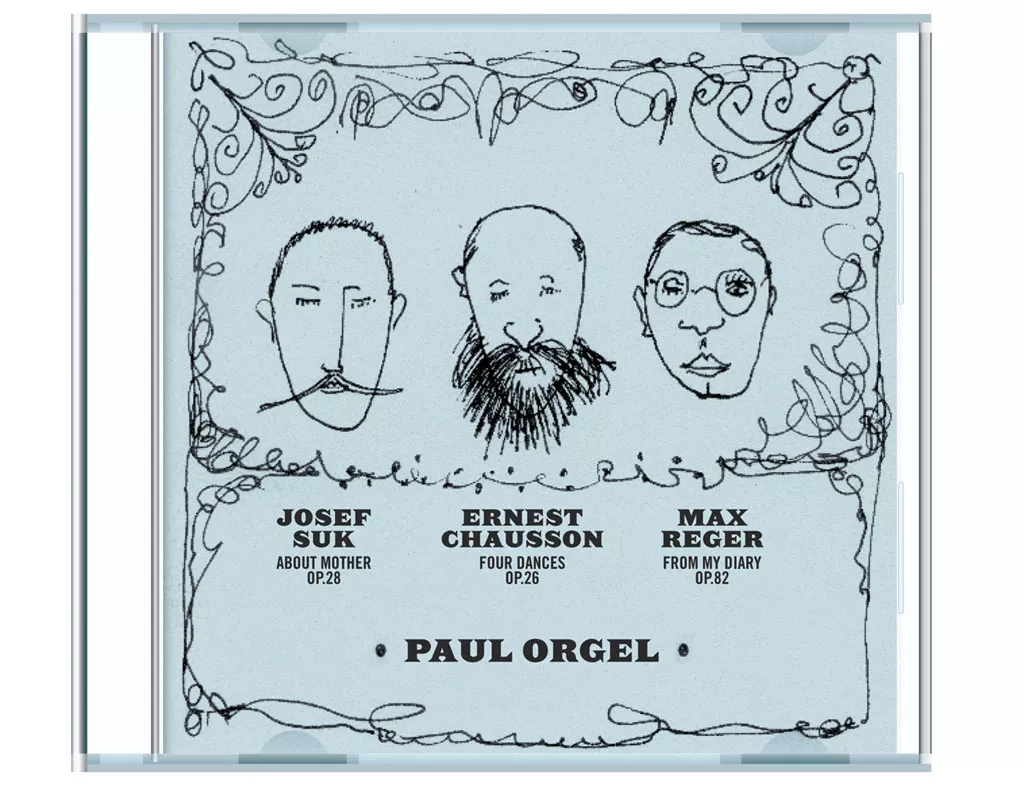 A funny thing has happened to the classical music world over the past decade or so: It is swimming in compact disc recordings. This realization recently struck Shelburne pianist Paul Orgel, a critic for the past seven years for Fanfare Magazine, a leading classical-recordings review journal. The eight or so reviews Orgel writes per issue count for only a fraction of the nearly 500 new releases Fanfare covers every two months, he says.
The observation is not just Orgel's. There is widespread agreement that no one can keep up with the production of classical CDs. As Anne Midgette, classical critic for the Washington Post, wrote at the end of 2013, "There are more CD releases out than ever, from more and more labels ... Keeping up with the stream of new releases is like trying to drink from a fire hose."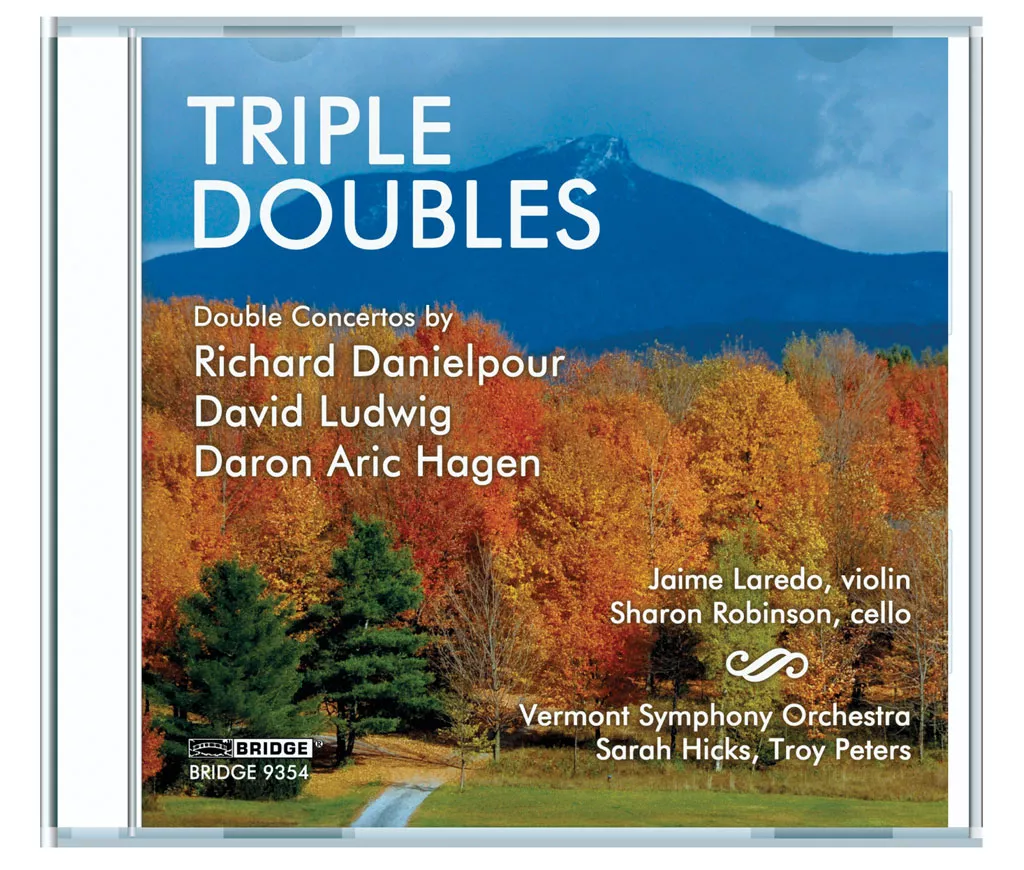 That overflow has nothing to do with the market. CD purchases have been on the decline for years, according to stats kept by the Recording Industry Association of America. Downloads are declining, too, and may soon lose their majority share of the market. The only growth has been in streaming. (RIAA's 2014 assessment shows that downloads make up 37 percent of the market, CDs 32 percent and streaming 27 percent.)
The classical market itself, never more than 2 percent of the overall market, is "continuing to drop," according to local authority Stephen Sutton of Brandon, who runs the classical recording business Divine Art Recordings Group from that town and his native London. "But when it comes to the people producing the music," Sutton adds, "there's more than ever."
Vermont musicians haven't shied from the trend, and the result is that local audiences can explore a wealth of CDs produced in the past few years, some of which are mentioned here. Those musicians have a few opinions about why the CD persists, too — beyond the obvious reason that classical's relatively older audiences are more comfortable with the format.
"It's this tangible evidence of your playing at its best," says Orgel, who, when planning his most recent recording, Suk, Chausson & Reger: Piano Music, envisioned it as a CD. Released on the label MSR Classics in February, Suk features three beautifully played, meditative and moving solo works from the late Romantic era that, the pianist writes in the liner notes, share elements of modernism and an introspective mood.>
The deluge of review CDs has made Orgel "question the need for any more music," so he adds his own recordings to the fray only when they bring something new to light. The works on Suk have rarely been recorded. Orgel's 2005 CD Music From the Holocaust also has an unusual angle: It features works by composers who were killed in that World War II genocide. And Selected Works for Flute and Piano of Louis Moyse, his 2002 collaboration with Montpelier flutist Karen Kevra, showcases renowned flutist Moyse's little-known talents as a composer.
Increasingly, CDs act as musicians' "calling cards," Orgel suggests. For pianist Annemieke Spoelstra of Sharon, that happened without her planning it that way. Her 2010 CD Toccare, featuring solo works by Schubert and other Romantics, got her an ongoing gig writing for the European piano magazine Pianowereld, she says.
CDs are also perennially useful to audiences as concert mementos. "Every time we get a visiting artist, they come with their CDs, and people stand in line" for signed copies, says Amy Caldwell, marketing director for the Vermont Symphony Orchestra. Violinist Jaime Laredo (VSO's music director) and cellist Sharon Robinson obliged with a signing ritual when the couple's CD, Triple Doubles, came out in 2012. The VSO's only full-orchestra recording, Triple features three recently composed double concertos for violin and cello. One is a lively commission for the occasion by the VSO's new-music adviser, David Ludwig.
Nat Lew, director of the professional vocal ensemble Counterpoint and an associate professor of music at Saint Michael's College, says the group uses CDs mainly to raise awareness. Counterpoint has made 10 recordings during its 15-year existence. "We're most interested in singing live for Vermonters," Lew says, but "people always come up and buy our CDs at our concerts. There is some pressure from audience members who still want a physical CD."
Counterpoint is currently running a Kickstarter campaign to fund its 11th recording (Lew's second with the group) called All Mixed Up! Counterpoint Sings the Music of Pete Seeger. Nearly all of the album's 20 songs — mostly tunes by Seeger, plus some South African folk songs — are arranged by Robert DeCormier. The Counterpoint founder and former director was a longtime friend of Seeger, who died in January 2014.
Though many of the group's previous recordings were made with the label-distributor Albany Records, All Mixed Up! will be self-produced. The DIY approach is an increasingly cheap and easy way of producing CDs and accounts in part for the rising tide of classical recordings. (More and more orchestras are forming their own in-house labels for the same reason.) Lew says the recording will still cost the group $34,000 to produce, including buying rights to individual songs, and the final product is not likely to make a profit. Then again, he adds with a chuckle, "Everything arts organizations do is a loss."
Recording is "never a money maker, and you can't look at it that way," agrees Dawn Willis, who directs the women's choral group Bella Voce and the newer, mixed group Solaris Vocal Ensemble. Instead, Willis says, recordings give the singers and audiences alike "a sense of the real value of the music we create."
Bella Voce has self-produced five CDs, two of them in 2014. Songs of Hope and Freedom, a compilation of DeCormier's compositions and arrangements — some about abolitionist Harriet Tubman — appeared last May. Seven months later, the group made Tapestry of Song, a wide-ranging song collection celebrating its 10th anniversary. It includes collaborations with InoraBrass and two Canadian women's choirs.
Increasingly, musicians are simultaneously releasing their CDs digitally. MSR will make Orgel's Suk, Chausson & Reger available as a download and stream at year's end. Counterpoint and Bella Voce use CD Baby, an online distribution hub that sells albums in CD and download formats and links customers to access on major stream-ing sites.
So far, the classical world isn't any happier with the dominant streaming service, Spotify, than the rest of the music world is. Vermont harpist Rebecca Kauffman used CD Baby to distribute her 2012 solo album Harp ... on the Edge of Softness, a collection of works by Debussy, Schumann and others, most transposed for harp. When customers use Spotify to stream her tracks, she receives "a penny for every stream," she scoffs. "If you're a musician trying to make a living, it's very hard."
Fortunately, the streaming world is constantly evolving. Sutton cites Naxos' new streaming service, ClassicsOnline, which already contains the distributor's sizable subscription music library. The service promises musicians a 50-50 split on returns and provides full, downloadable liner notes. That CD component, hailed by many interviewees for this article, seems uniquely suited to classical music's historical depth and scholarly breadth.
But not everyone prefers the physical format. More and more musicians, says Caldwell, are uploading their performances and recordings to streaming sites such as InstantEncore and SoundCloud. And many are listening digitally. Lew, who has a collection of 1,100 CDs in his office, has stopped purchasing them; he now subscribes to Spotify, creating playlists for his students on the free version of the service.
Spotify is flutist Kevra's only source for music these days, too. "It's convenient — it's right in my pocket," she explains. She acknowledges that digital formats don't yet sound as good as compact discs — "The sound is compressed, and you don't get a true dynamic range," she says. But this summer Kevra will produce her next recording, of French composers' works for flute and piano, exclusively as a download.
So is the CD fading out? Fanfare editor and publisher Joel Flegler says that Naxos, the country's biggest distributor and the source of at least two-thirds of the magazine's review CDs, recently told him it will stop sending CDs within the next six months. After that, Naxos will make only downloads available to reviewers. Flegler estimates the CD will survive "at least another five years, and possibly much longer." After all, he says, vinyl records are making a comeback, even in the classical world; Fanfare recently reviewed some.
Lew thinks that "CDs will never disappear" because they're such a handy gift. Of course, he adds, not all CDs make good gifts. "You wouldn't really give a person the complete works of Anton Webern," he jokes. But any of the CDs mentioned here would make an engaging and treasured present for classical music lovers. You'll just have to look for them online.