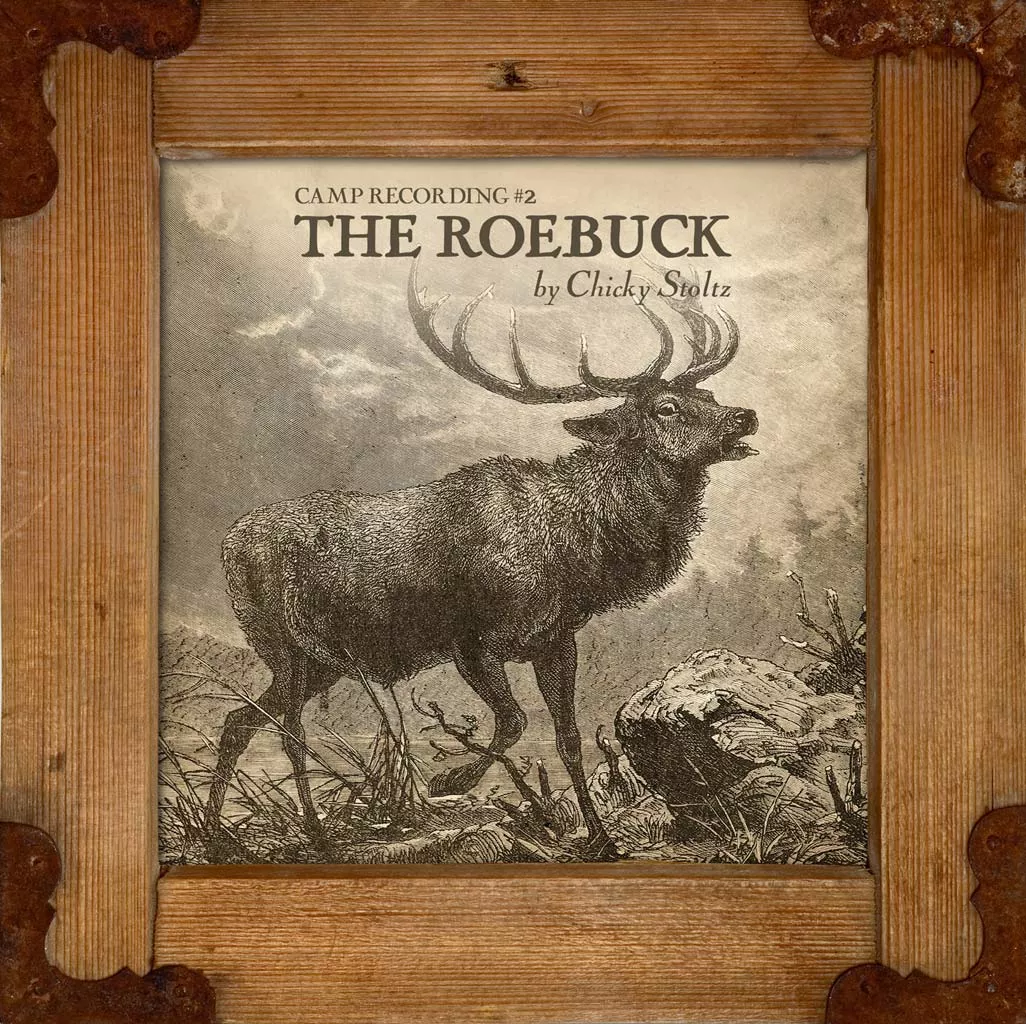 (Self-released, digital download)
Chicky Stoltz is a transplant from Portland, Maine, who landed in Vermont a few years back armed with a kick drum, a hi-hat and a guitar. Stoltz recently released his second record, Camp Recording #2 the Roebuck, which he produced by himself in his "ski chalet home" in Warren. But unlike some other, more famous works recorded in recent years by solo artists holed up in woodsy camps — For Emma, Forever Ago by Bon Iver, for example — Stoltz's latest is not a work that finds beauty or clarity in stark isolation. Rather, it suggests a sort of growing cabin fever. Fortunately, Stoltz's brand of stir-craziness is far more benign, and more fun, than that of, say, Jack Torrance, the haunted hotel caretaker from Stephen King's The Shining. While at times dark and playfully sinister, Camp Recording #2 is a queerly charming work from a disquieted mind.
The album opens on "Girl Trouble." The seedy romp evokes boozy lechery in dimly lit, jerkwater dive bars — likely somewhere in the South, judging from the swampy slide-guitar riffs and hypnotic, psychedelic blues-rock progression. Stoltz refers to his music as "barbluesy and Americanny," descriptors that prove accurate here and throughout the record. Try to imagine Camper Van Beethoven collaborating with the Black Keys after listening to some Willie Dixon records, and you might get the idea.
"Baldur's Gate" is a departure from devilish blues into breezy Tejano. Despite the stylistic shuffle, Stoltz's warped lyrical sense remains intact as he sings of, ahem, wooing a dead woman. "Ballroom dancing is the way that you got me here," he sings over a swaying guitar and plinking keys. "And necromancing is the only way to keep me here." (Didn't Torrance dance with a dead chick in The Shining? Never mind...)
"Isn't It Romantic?" borrows a laid-back boogie-woogie groove from Dr. John. The next cut, "Sweatshirt," opens up the throttle, harking back to early rock and roll with ripping guitar riffs and hand claps. Disjointed, yet oddly sweet, "King Kong" is the closest thing to a ballad on the record, and is followed by the album's loudest and most vicious cut, the punky "Divinity Skool."
Camp Recording #2 closes with "Better Dead Than Red," which centers on Stoltz purchasing the wardrobe of a dead man from a church thrift store. The haul includes suits of every imaginable color except red. Why? Because, as with so much of this curious and compelling record, why not?
Camp Recording #2 the Roebuck by Chicky Stoltz is available at cdbaby.com.