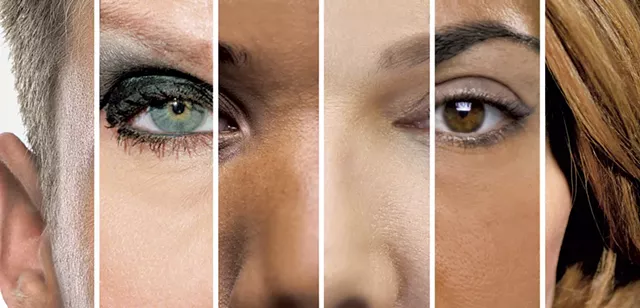 Courtesy of Paul Lucas
Publicity for 'Trans Scripts'
Over nearly four years, New York City-based writer/producer Paul Lucas talked to 75 people around the world about their transgender (male to female) experiences. From these interviews, he distilled seven characters who range in age, socioeconomic status, ethnicity and other demographic factors — as well as their status in the transitioning process. The result is the aptly named Trans Scripts, Part I: The Women, a play based on true stories.
The world premiere, in 2015, took place at the Edinburgh Festival Fringe; American Repertory Theater produced the U.S. premiere early this year. Among its many critical accolades was this one, from Slate: "An electric, vicious, hilarious 90 minutes."
On January 27, 2018, the Vermont Pride Festival at the Chandler Center for the Arts in Randolph will present a staged reading of Trans Scripts, with a talkback afterward including Lucas and the actors. The production will benefit the New England-wide transgender-rights project conducted by GLAD (GLBTQ Legal Advocates & Defenders).
But first, the VPF needs to line up performers — aside, that is, from original cast member Bianca Leigh, who will travel to Vermont to reprise her role as Tatiana. Local actors of all ages and ethnicities are invited to read for the remaining roles in one of three auditions December 8 through 10. No experience is needed, but VPF makes it clear that "preference will be given to transgender actors, for authenticity."