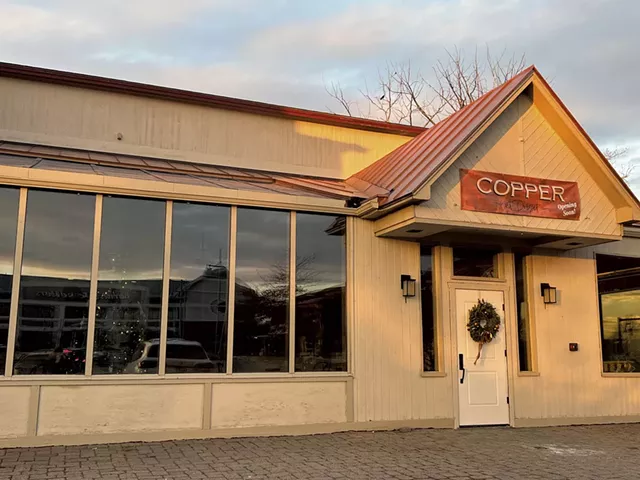 Courtesy
Copper at Dorset
Catering by Dale is putting the final shine on Copper at Dorset, its new production kitchen and event venue at 100 Dorset Street in South Burlington. Owner Susan Thompson said she hopes to open the third week of January. The renovated space will operate primarily as the 22-year-old catering business' kitchen and as a private event location for as many as 99 guests, but it will also offer weekday takeout lunches and preordered Friday night dinners to the general public.
The restaurant space was most recently occupied by Pulcinella's, which relocated to 1710 Shelburne Road in early 2020. Before that, it was the longtime location of the Cork & Board. "I still miss the Reuben" from that restaurant, Thompson said.
Copper at Dorset's tentative lunchtime takeout hours will be Tuesday through Friday, 11 a.m. to 2 p.m. "There will be no seating to start, with COVID lingering," Thompson said.
Offerings will include soups such as tomato-basil-fennel, butternut squash-apple and German lentil; freshly baked breads such as rosemary focaccia; sandwiches, including a tomato, mozzarella and basil Caprese; and salads. Soups will also be sold in frozen quarts, and two to three Friday dinner options will be available weekly.