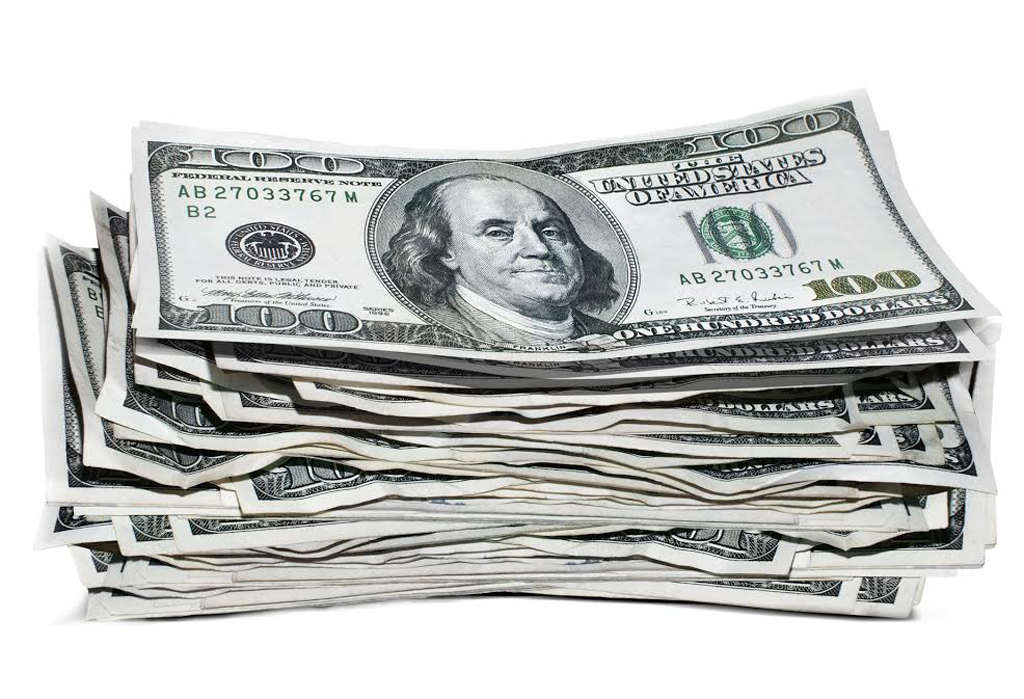 Vermont's five declared gubernatorial candidates have been taking great pains to distinguish themselves from the unpopular incumbent they're hoping to succeed. But when it comes to raising money from special interests — a specialty of Gov. Peter Shumlin's — they're each promising more of the same.
Seven Days surveyed all five to find out whether they'd accept donations from corporations, unions, political-action committees, super PACs, registered lobbyists and those who do business with the state. By and large, the candidates said they'd take whatever they can get.
That's not surprising, says Vermont Public Interest Research Group executive director Paul Burns, who advocates for campaign finance reform but expects next year's gubernatorial race to cost at least twice as much as is typical in Vermont.
"I think that most people would consider it too great a risk to leave money on the table," he says.
In the five years since Vermont's last open gubernatorial election — the most expensive nonfederal race in state history — the U.S. Supreme Court has opened the floodgates to special interest money. So has the Vermont Legislature, which voted in January 2014 to double the amount individuals, corporations and PACs can donate to candidates — from $2,000 to $4,000 apiece — and quintupled, to $10,000, what they can give political parties.
Republican candidate Bruce Lisman, for one, says he's worried all that cash might influence public policy. Unlike his rivals, Lisman says he would "probably not" take contributions from registered lobbyists or those who do business with the state — though he "might" take money from corporations and PACs.
"I think everyone needs to be careful about from whom they take money to ensure they don't sell their souls for tomorrow's return," he warns.
That's easy for Lisman to say. The retired Wall Street banker plowed so much of his own money into Campaign for Vermont — an ostensibly nonpartisan "advocacy" group he used to raise his public profile — that he can't quite recall the amount.
"I think it's a million dollars," he estimated. Later, campaign consultant Shawn Shouldice — herself a corporate lobbyist — clarified that Lisman had actually donated $1.349 million to CFV before severing ties with it earlier this year.
The ex-banker says he's "optimistic about raising money from a broad range of people" but expects to dip into his own bank account.
"I'm prepared to invest not only energy but money in my campaign," he says.
Lisman's sole rival for the GOP nomination, Lt. Gov. Phil Scott, claims he isn't worried he'll be outspent by the self-funder.
"In Vermont, as we've seen in past campaigns, someone who spends a lot of money doesn't necessarily win," he says. "And sometimes that actually detracts and is seen as a negative."
Scott, who has taken corporate and lobbyist contributions throughout his career, plans to stay the course, arguing that the money "doesn't influence my decision making." One exception: He won't take money from lobbyists and those who hire them until after the legislature adjourns next May. Legislators are prohibited from doing so, but Scott's following the rule voluntarily.
"I don't think it's right," Scott says. "I think it sends the wrong message, so I'm not going to go there."
As the sole sitting legislator in the race, House Speaker Shap Smith (D-Morristown) is the only candidate prohibited by law from hitting up lobbyists and their clients before next May. But he plans to do so as soon as he gavels out the session.
"I have taken money from lobbyists in the past, and I don't think it has impacted how I see issues," the speaker says. "My expectation is that I will take money from individuals, corporations and PACs."
Smith's Democratic rival, Matt Dunne, says he wants to ban corporate contributions to lawmakers, but that's not keeping him from taking them this campaign season.
"I don't believe in fighting with one arm tied behind my back," the former senator from Hartland explains.
Dunne, the only candidate to report fundraising activity in advance of this past summer's June 15 deadline, is already using one trick out of Shumlin's playbook: circumventing personal contribution limits by laundering money through LLCs. On the same July day Hotel Vermont cofounder Jay Canning and wife, Caroline, each gave Dunne the maximum $4,000, they contributed another $4,000 through Hotel Vermont.
The third Democrat in the race, former transportation secretary Sue Minter, was the most guarded about her fundraising intentions. In answer to each of the questions Seven Days posed, she said some variation of, "I'm not going to get into hypotheticals at this time."
Minter does say she's hoping to win the financial backing of one out-of-state group, Emily's List, which supports pro-choice Democratic women.
"When my name surfaced, they reached out to me and expressed some interest in my race," she says. "I hope I'll get their endorsement, but that's not at all clear. They have a lot of races they're considering."
Emily's List wouldn't be the only interest group to invest in the race. Both the Democratic Governors Association and Republican Governors Association, which played heavily during the 2010 campaign, are eyeing Vermont closely.
According to DGA spokesman Jared Leopold, political director Corey Platt has reached out to all three Democratic candidates to offer "advice and counsel and strategy."
"We'll certainly be closely monitoring the race, and we'll make financial decisions as the election gets closer," Leopold says.
His counterpart, RGA spokesman Jon Thompson, says it's "still very early in the race to determine how involved the RGA will be," but he adds that both Scott and Lisman would be "strong" candidates "who would offer Vermont a fresh start."
A fresh start, eh? Not when it comes to corporate cash.
Friends With Benefits
Vermont Democrats have been quick to question whether Lt. Gov. Scott's ownership of a Middlesex excavation company poses an irreconcilable conflict of interest for the gubernatorial hopeful.
Since Scott was first elected to the Senate 15 years ago, they note, DuBois Construction has received $3.79 million worth of state contracts — mostly from the Agency of Transportation. As a member of the Senate Committee on Transportation, Scott helped set AOT's budget for years — and as governor, he would appoint its secretary.
But the state's not the only one to hire DuBois. So has the Vermont Democratic Party's top officeholder: Gov. Shumlin.
Three years ago, when the governor bought a 27-acre property in East Montpelier, he called on his lieutenant governor for assistance.
"He just contacted me and asked me to come out and take a look at his property, tell him how much it would cost for a driveway and septic system and foundation and pond and so forth," Scott recalls. "It was a good job. It was right up our alley."
Scott says Shumlin made the ask in the spring of 2012, not long before both men had to meet a June 14 filing deadline to run for reelection to their respective offices. By then, Scott had ruled out running against Shumlin, but Democrats were still casting about for a candidate to oppose Scott.
The lieutenant governor, who believes he was the only one approached about the project, says he gave Shumlin a rough estimate and started work soon thereafter. He says he billed the governor for time and materials.
"I don't remember that there was any discount," Scott says. "But, you know, we do a pretty good job of taking care of people, so I think it was a fair price, if I remember right."
In Vermont, it's not unusual for part-time politicians to hold down other jobs, nor is it out of the question that one might work for another. But in other states — notably Connecticut and Alaska — elected officials have come under scrutiny for paying state contractors less than the fair market value for work done on their personal properties.
In this case, it's impossible to know whether Shumlin got a deal, because neither man will disclose details of the transaction. Scott says the bill was "under $75,000" but won't provide an invoice, arguing that he cannot do so without his client's permission.
Shumlin's spokesman, Scott Coriell, initially refused to provide any information about the matter, calling it "a private transaction unrelated to state business."
But Shumlin's own Executive Code of Ethics, which he signed in 2011, posits that there is a "risk" of injury to the public "whenever a conflict exists between the private interests of a public officer and his or her official responsibilities."
When Seven Days asked specifically about the executive code, which only applies to Shumlin's appointees, Coriell said his boss had done nothing to violate it.
"The governor paid for time and materials at the fair market rate for routine construction and excavation work performed at his residence, which he paid for with his personal funds," Coriell said. "There was no gift or favor provided through this work by the lieutenant governor to the governor, nor was there any involvement by the governor with any agency procurement involving the lieutenant governor's construction company."
But according to Meredith McGehee, policy director for the nonpartisan, Washington, D.C.-based Campaign Legal Center, it's impossible to verify that assertion without more information.
"It's not good enough to just say, 'Trust me. It was a fair market rate,'" she says. "The real key here is to ensure there wasn't any kind of sweetheart deal. I think it should be incumbent on the governor to reveal the amount paid as a matter of public trust."
Kathleen Clark, a government ethics expert and law professor at Washington University, agrees. She says it doesn't matter that Scott's the lieutenant governor. What matters is that he's a state contractor whose company has won millions in taxpayer projects.
"We basically have a governor in a personal transaction with a state vendor," she says. "I think it's appropriate to get assurance that the transaction is arm's length."
The kind of work DuBois did for Shumlin, Clark notes, is "not a run-of-the-mill transaction."
"There's a lot of discretion that could be involved in pricing," she says. "That's the reason I think it would be appropriate for the governor to make available this information, so someone could confirm that's not a gift or a discount."
Media Notes
The 121-year-old News & Citizen has been owned and operated by a single family since 1923, when linotype operator Arthur Limoge bought the Morrisville weekly. His son, Clyde Limoge, came aboard in 1945, and his grandson, Bradley Limoge, did the same in 1973.
Last week, that era came to an end when the Limoge family sold the paper and its sister, the Transcript, to the owners of the Stowe Reporter and Waterbury Record.
"I wasn't really planning on retiring," Bradley Limoge says. "But the Stowe Reporter people came to me and made an offer. I turned 66 in August, and my fiancée is retired and wanted me to retire so we could enjoy what time we have left."
Until last month, when Limoge shuttered his printing press on Brooklyn Street, the News & Citizen was the last weekly in Vermont to be printed in-house, he says.
"It was just kind of a logical move for us to make," says Greg Popa, publisher of the Reporter and Record. "We're 10 miles down the road, and we have a lot of the same customers, and we also cover a lot of the same issues."
Popa says he plans to move some News & Citizen operations to Stowe but intends to maintain a presence in Morrisville and hopes to keep on all 10 of his new employees.
Limoge says he has "very mixed emotions" about selling the family paper, but he says he's confident its new owners will "take it to a level that I just couldn't attain."
"We've had a good run in this community," he says.