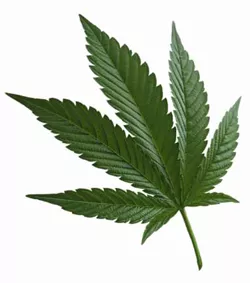 VERMONT — George Washington recommended that its seeds be sown far and wide throughout the colonies, and Thomas Jefferson once called it the "first necessity to the wealth and prosperity of the nation." Abraham Lincoln penned his Emancipation Proclamation by the light of its oil, and the U.S. Department of Agriculture once urged farmers to grow it to accelerate victory in World War II.
"It" is industrial hemp — a multipurpose plant that is effectively outlawed throughout the United States by the Controlled Substances Act of 1970. But come January, the Vermont Legislature may once again revisit the sticky issue of hemp legalization in an effort to provide local farmers with a cash crop that is cost-effective and easy to raise, even in our short growing season.
The hemp bill, H.267, was discussed quite a lot last spring to "set the table for this winter," according to House Ag Committee Chair Dave Zuckerman (P - Burlington). Thus far, the only pushback has come from the Vermont State Police, who reportedly claim that legalized hemp would make it more difficult for drug agents to spot its intoxicating cousin, marijuana. To prevent such confusion, a provision in the bill would require licensed hemp growers to register their fields with the state and obtain all their seeds from the Secretary of Agriculture, Food and Markets.
Currently, North Dakota is the only state to have passed a law legalizing hemp cultivation. The U.S. Drug Enforcement Administration has yet to grant any licenses to do so, and a federal court ruling on the matter is expected any day now. But Zuckerman is hoping the feds will come to terms with industrial hemp production, "so that it can become a reality in Vermont, too, as opposed to just a pipe dream."