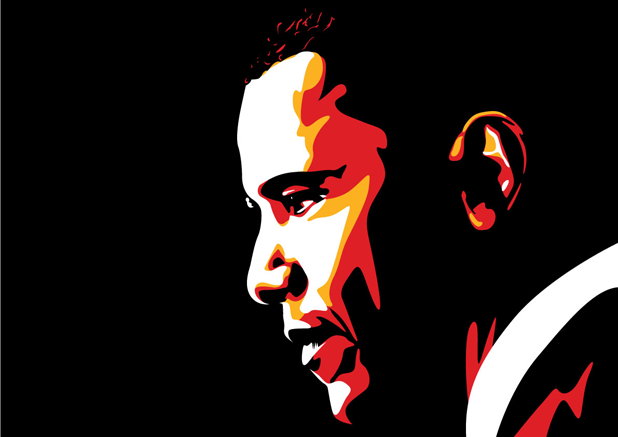 © Dreamstime.com/Kevin Renes
I am honored to deliver the keynote speech at this first Symposium of the American Institute of Political Pseudo-Psychoanalysis. In accordance with the uniqueness of this occasion, I will depart from convention and venture to analyze a person I have not treated, or even met. A case "ripped from the headlines," if you like.
The patient — we shall call him "Barry O." — is not easy to diagnose with the level of confidence expected of our profession. His demeanor is reticent, even flat (he may suffer from minor, well-managed social anxiety disorder); he gives away nothing. We must guess at his motivations. That said, his pathology so threatens not only him but also millions of others (the number of potential casualties suggests a sociopathic aspect of his psychopathology), it behooves us to try to understand him, even if we cannot cure him.
Before I make my remarks, I must disclose a personal interest — you might say bias — regarding this patient. While we can agree that analytic neutrality does not preclude human sympathy, the magnitude of my affection for this man, which persists in the face of all contrary evidence, can only be characterized as a countertransference ruled by florid fantasy. Yes, material for my own psychoanalysis. (Might I interest one of you in a session before cocktails?)
But enough about my neurosis. Let us discuss the neurotic at hand.
Barry O. is an ambitious, attractive and extraordinarily intelligent man occupying an elite position in national and global politics. At 49, he is in excellent physical health, careful about diet and exercise, meticulous in grooming, a devoted husband, a loving and attentive father, and a practicing Christian.
Barry's own father abandoned him when he was small; unsurprisingly, the boy idealized this absent progenitor and only later discovered that the man's charm and accomplishment were marred by alcoholism and violence. But if the boy lacked paternal protection (which Freud named as an unsurpassed childhood need), he was blessed with an abundance of maternal adoration and disciplined encouragement.
In short, Barry looks like a man with a strong, intact ego ruled by a powerful superego.
Unfortunately, however, as Freud reminded us, the ego is not master in its own house. Unconscious desire — the id — sits at the head of the psychic table. Or it tries to. Thus, in Barry we see titanic domestic battles between ego/superego and id: the conflict between loyalty to an unflaggingly loving and principled mother and the longing for the unattainable love of a dissolute, punishing father. The apparent desire and talent to win and the unconscious commitment losing.
What are Barry's presenting symptoms?
Barry's symptoms arrange themselves in a pattern whose predictability is matched only by its destructive and self-destructive sequelae. So predictable — and so often repeated — is this pattern that we could safely diagnose obsessive and compulsive elements. The pattern proceeds in three stages.
Stage 1: Self-Protective Paralysis. Exhibiting an acute, even phobic, antipathy toward conflict (unsurprising in the child of this pair of parents), Barry avoids engagement in the debate that is a crucial, daily part of his job. He stays out of the fray, sometimes for months; he has been known to travel to other countries to avoid facing his opponents at home.
Of course, conflict does not go away simply because one goes away from it. In fact, Barry's absences allow the conflict to intensify; they also cede advantage to his adversaries. This behavior is the first evidence of his delusional ideation — even a sort of infantile grandiosity: Barry believes he can stop the world by getting off. He also believes — "wishes" might be a better word — that by hiding his face, he will be safe from criticism.
Stage 2: Symbolic Matricide. This stage is far more self-destructive than its passive precedent. In it, Barry acts out the unconscious instinct to kill the mother in order to free himself of her voice, his superego. In this phase, Barry goes further than avoiding his foes. He actively rejects his friends, excluding them from his confidence, ignoring their advice and publicly denouncing their beliefs, which were, only recently, his own beliefs. The irrationality of this behavior is most pronounced when the majority also shares those beliefs, on both sides of the debate. (I betray no confidences in noting the latest example: the correctness of raising taxes on corporations and the rich.) In fact, like a toddler saying "No" to mommy, Barry boasts that he is incurring the wrath of his allies but that he can do it, whatever it is, all by himself.
Stage 2A: Paternal Idealization. Having dispatched the good parent, Barry now tries to emulate, and win, the bad parent. He parrots his adversaries' worldview, undertaking to secure the love and approval of those who despise him so fiercely that they are willing to risk, literally, the world to defeat him. Here, I cannot help but reference Bion's observation of his psychotic patients, in whom arrogance clusters with curiosity (one of Barry's healthier traits) and stupidity.
Stage 3: The climax of Barry's compulsive pattern — and by climax I am not denying the sexual connotation — is the enactment of his coprophilic masochism. Unable to continue avoiding conflict, yet still longing for the embrace of those who reject him, Barry finally engages. Once he is in the thick of it, though, his dead mother rises. His intelligence, competitive spirit — and morals — get the best of him or, rather, of his opponents, and he extracts some concessions from them.
At this point, he prostrates himself and begs them to defecate on him.
They oblige.
Compromised and humiliated, Barry evinces the first relief — one might say jouissance — in this protracted anxious drama. He has united the split parental persona, the generous mother and the cruel father. His sadistic partner has given him his id's desire.
Barry achieves a kind of resolution (until the next time, at least). And we as analysts are able to discern a coherence in this perplexing pattern — albeit the kind of deranged coherence that feels like sense to so many of our most gifted, yet troubled, patients.
Can I recommend a treatment for Barry? I must admit, as I rarely do, that the quaint medicaments of our apothecary seem absurdly unequal to the harm our patient may wreak on himself and others.
So I shall risk credibility and again depart from convention. My prescription: Speak to him, not as doctors but as Americans, in the strict, politically moral voice of his mother. Tell Barry what is right and what is wrong. Only such unambiguous direction will give him a shot at silencing the terrified and terroristic id and repairing the superego — arming the ego to do and say what, deep inside, he knows he should.
Our profession's own demanding patriarch called America a grandiose experiment that was destined to fail. For the sake of sanity, let us hope he was wrong.
Thank you and enjoy your evening.
"Poli Psy" is a twice monthly column by Judith Levine. Got a comment on this story? Contact levine@sevendaysvt.com.