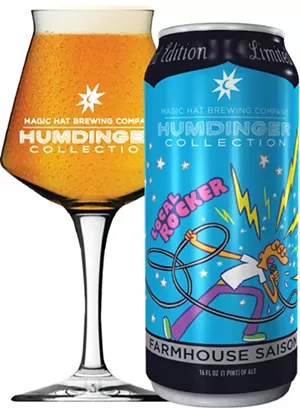 Courtesy of Magic Hat Brewing
In 2011, James Kochalka made history by becoming Vermont's first cartoonist laureate. Now, the Burlington comic-book author and performer will again be immortalized ... on a beer can of his own design.
On Friday, July 27, Kochalka will be at Magic Hat Brewing for the release of a floral, peppery farmhouse ale called Local Rocker in his honor. The beer is the latest in the brewery's series of Vermont-only brews.