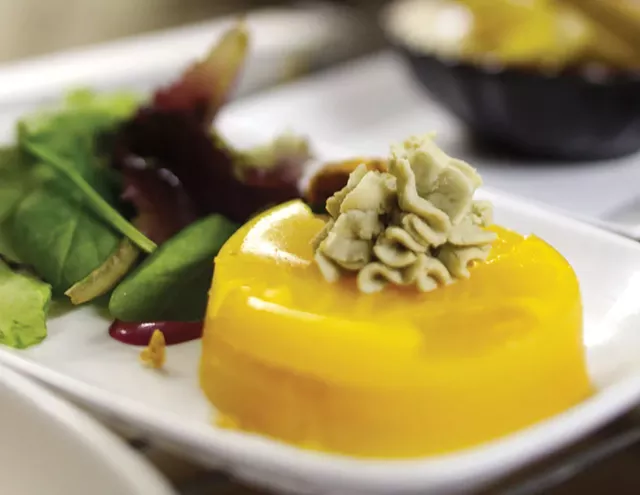 Justin Cash
Carpenter & Main
Dartmouth College in Hanover, N.H., may be on the "wrong" side of the Connecticut River, but the prestigious school — with its nearly 6000 students and nearby teaching hospital — has a serious impact on Vermont's Upper Valley restaurant scene.
Doctors, faculty and visiting parents seeking fine fare find it in Woodstock, Quechee, Hartford — and nearby Norwich. The small riverside town, with a population significantly smaller than that of the college, boasts a pair of well-known bakeries, a microbrewery and alehouse, and some fine restaurants.
326 Main St.
Upper Valley
Norwich, VT
802-649-2922
American (New)
One of the best in town, Carpenter & Main, has another Dartmouth connection: Its chef-owner, Bruce MacLeod, is an alum.
Decorated in warm colors with lots of wooden décor, the centrally located spot feels cozy and welcoming. Its staffers aren't afraid to recommend its famous old fashioned, or to encourage diners to try unusual items such as butterscotch pudding accompanied by a milkshake laced with Tuaca — an orange-and-vanilla-scented liqueur.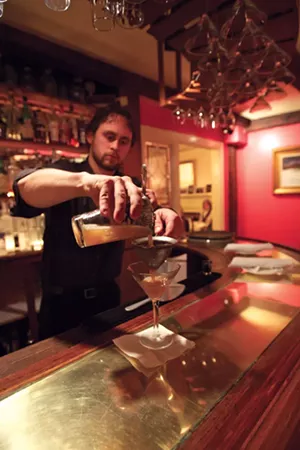 Justin Cash
Carpenter & Main
The dinner menu, featuring luxe items such as lobster tail, veal osso buco and whole sea bass, is costly, but those seeking casual fare can find plenty. The reasonably priced bistro menu offers duck confit with warm potato salad, steak frites and a popular local burger.
And then there's the $29 three-course, fixed-price option. On a cool, autumn evening, the meal begins with silky corn soup dotted with crisp salt-pork lardons. Next comes veal piccata, pounded thin, with just the right amount of puckery lemon-caper sauce. Vibrant pink, wild salmon, seared brown on the outside, is accompanied by ultracreamy mashed potatoes and tender cabbage. The desserts — including the pudding-and-milkshake combo — are just as good as their savory counterparts.
In culinary terms, dining at Carpenter & Main qualifies as an Ivy League experience.