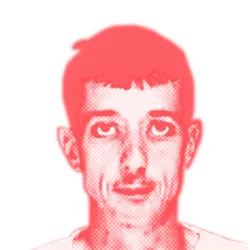 On February 22, 2009, NewsChannel 5 posted a headline on its website, wptz.com, that read, "Uncle Convicted of Raping, Killing Girl." The "uncle" the article referred to was none other than Michael Jacques, Vermont's most notorious defendant, who stands accused of brutally raping and murdering his 12-year-old niece, Brooke Bennett, in the summer of 2008.
There was just one problem: Michael Jacques hadn't yet been tried for murder, much less convicted of it.
The lawyers defending Jacques are using that goofed headline to support the argument that their client cannot get a fair trial in Vermont, saying he has already been convicted in the media, in the state legislature and in the court of public opinion. Because he's up on federal charges, Jacques' lawyers have asked the court to move his trial to Connecticut or New York — Albany and Brooklyn have been named as possible venues — claiming that two years of nonstop news coverage has tainted the pool of potential jurors in Vermont.
Keeping the trial in state could increase the likelihood that the verdict — which could come with a death sentence — will be appealed on grounds the jury was prejudiced against the defendant. But moving the trial would be inconvenient and expensive and ultimately, some suggest, might not solve the prejudice problem. In the digital age, justice travels much more slowly than information.
With opening arguments scheduled to begin in September, U.S. District Judge William K. Sessions III has yet to rule on the request to move the trial, though his decision is expected any day. In the meantime, the public defenders assigned to Jacques' case have submitted new polling data and scores of pages of press clippings meant to show that saturation coverage of the murder case — and the vitriolic commentary it elicits — have not subsided in the year since they first asked for a change of venue. As a result, they reason, it will be difficult, if not impossible, to find an unbiased jury.
Federal prosecutors counter that Jacques can receive a fair trial in Vermont, using as proof other highly publicized murder cases tried here, such as those of convicted killers Brian Rooney and Donald Fell. Prosecutors argue that coverage of this case has been fair and factual rather than inflammatory, and that moving the trial on the mere presumption of jury prejudice would be wrong.
On its face, the evidence against Jacques, a convicted sex offender, appears overwhelming, and some legal experts say privately that his conviction is all but assured. Federal prosecutors have described in vivid detail how Jacques allegedly concocted an elaborate scheme to lure Brooke Bennett to his house in Randolph, where, on June 25, 2008, they say, he proceeded to drug, rape and murder the girl. Investigators allege that Jacques created a phony Internet sex ring called the "Breckenridge Program," which he used to manipulate another young sexual abuse victim into coaxing Brooke to his house by saying a boy she liked was coming over for a pool party.
The shocking crime made national news and has resurfaced in Vermont media almost monthly over the ensuing years. By now, almost all Vermonters have at least heard of the case, as documented by telephone surveys commissioned by Jacques' defense team. From December 2009 to January 2010, Burlington-based polling firm ICF Macro surveyed hundreds of potential jurors in Vermont and the Albany area about their familiarity with and opinions on the case.
The results were eye popping. Fully 80 percent of Vermont respondents eligible for jury duty had some knowledge of the case, and more than half of those believed that Jacques is probably or definitely guilty. What's more, 57 percent of eligible jurors in Vermont who were aware of the case had already decided that, if convicted, Jacques should get the death sentence.
For comparison, the defense team also polled potential jurors in the Albany area to gauge their knowledge and opinions about the case. Of the 381 people surveyed, just 21 percent had prior knowledge of the case, and only 2 percent had already concluded Jacques was guilty — dramatically fewer than in Vermont.
Last month, Jacques' lawyers added one more piece of evidence to the pile of paperwork supporting their request to move the trial: another survey, conducted last October, that asked 400 Vermonters, "Have you heard about the case in Vermont where a man named Michael Jacques is accused of murdering his 12-year-old niece, Brooke Bennett?" Eighty-one percent of respondents said they were aware of the case — though, unlike the previous survey, this one didn't include cellphone numbers, and participants were not screened for juror-eligibility factors such as citizenship and criminal history.
Even so, attorney Jean D. Barrett, one of two New Jersey-based death-penalty specialists appointed to Jacques' defense team, argues the results show the case is not fading from Vermonters' memories. In fact, every new development and each new court hearing — no matter how insignificant — has brought fresh rounds of headlines in newspapers, websites and television broadcasts around New York and New England — 164 news reports between last July and January alone.
"When you have a highly publicized case, you can lose 50 percent of the jurors for what they know, but 80 percent is really, really high," Barrett says in a phone interview.
Barrett and her co-counselors, husband and law partner David Ruhnke and federal public defender Michael Desautels, argue that a jury of Vermonters would be at daily risk of "contamination" from the ongoing publicity and from individuals in the state who hold strong views about the case. Both sides have reason to want an unquestionably impartial jury: Anything less could open the door to overturning a conviction on appeal.
The federal prosecutor leading the case, Assistant U.S. Attorney Craig Nolan, tells Seven Days he can't discuss it. However, in court filings and in oral arguments last fall, Nolan argued that massive publicity is likely to follow the Jacques trial no matter where it's held.
"I am not suggesting that this is a national case in the way that perhaps some terrorism cases have been, or a Watergate case," Nolan told the judge on September 29 of last year, according to a transcript. "But you can bet that on the day this court transfers this case, should it do so, to Albany, to Hartford, to New Haven, to Brooklyn, it's going to be very big news. And you can bet that [Bill] O'Reilly and others will be on television" talking about it, Nolan said.
The prosecution doesn't dispute the validity of the defense team's jury survey, but it does draw a drastically different conclusion from the results. Taking a "glass half full" perspective, Nolan argued in court that the survey showed there are 62,000 potential jurors in Vermont who haven't been exposed to news about the case, plus 109,000 others who were exposed but have not formed an opinion. Finding 20 unbiased jurors in that pool should be easy, Nolan argued.
Vermont Law School professor Cheryl Hanna has followed the case closely and observes that the jury surveys show "pretty high numbers," particularly relative to the death penalty question. Given that, she says moving the trial would be "the prudent thing to do."
But trying the case out of state would have numerous downsides, Hanna notes. Practically speaking, it would force witnesses, court staff and the victim's family members to incur travel, lodging and other costs, including long-term childcare. Psychologically, it would rob Vermonters of the chance to mete out justice to Jacques, should the jury convict him.
Hanna also notes that Vermont's high-profile criminal cases rarely move out of jurisdiction. One exception: when Brian Rooney killed University of Vermont student Michelle Gardner-Quinn in 2006. News coverage of the murder — including an anonymous piece by one of the FBI investigators, published in Seven Days — persuaded the judge to move the trial from Burlington to Rutland, where Rooney was ultimately convicted and sentenced to life in prison without the possibility of parole.
More recently, in January, a Morristown teacher accused of molesting 14-year-old boys lost a bid to move his trial out of Lamoille County because of pretrial publicity. The judge said news coverage of Shaun Bryer's alleged crimes was fair and noted the defendant was already a public figure, having served on the local select board.
Criminal defense attorney David Sleigh was represented both Rooney and Bryer. He was also the lawyer for Bruce Batchelder, who sought to move his murder trial out of Windham County in the mid-1990s in the face of intense news coverage. In that case, Sleigh had potential jurors polled and found more than 60 percent had already formed opinions about Batchelder's guilt in the slaying of a husband and wife from Jamaica.
But the judge denied his motion to move the trial, saying the court should first attempt to seat an impartial jury. The question became moot when Batchelder pleaded guilty and was sentenced to 55 years to life.
Finding jurors for high-profile criminal cases who haven't been influenced by wall-to-wall media coverage is getting harder, Sleigh says, particularly with the accessibility of news on the web and social media.
"Finding a discreet and untainted group of people is harder and harder to do," Sleigh says.
Indeed, the laundry list of news articles referencing the Brooke Bennett case assembled by Jacques' lawyers includes not just stories in the Vermont media but also on dozens of newspaper and crime-related websites, such as the Albany Times Union, the Troy Record, WTEN-TV in Albany, CNBC and the Brooklyn Daily Eagle.
But even if people in New York or Connecticut knew about the case from one or more of those sources, they'd be less likely to have a preconceived opinion about it than do Vermonters, says Traci Griffith, associate professor of journalism and mass communication at St. Michael's College. The reason? "Sadly, it's just not that big of a deal in other places where bad things happen a lot," she says.
So what constitutes an "impartial" jury?
"An impartial jury is not a clueless jury," says Griffith, who holds a law degree from Notre Dame Law School. "It's not someone who's never heard of anything. It's someone who has the ability to make use of evidence — that hasn't formed an opinion about it. It's not like they're looking for someone who's just oblivious and living under a rock."
While Judge Sessions considers the venue question, other crucial legal issues hang in the balance. One deals with whether Jacques' alleged use of the Internet — "an instrumentality of interstate commerce" — makes his case a federal one, potentially punishable by death. If the judge sees it differently, the case could be kicked to Vermont state courts — where the death penalty isn't a sentencing option. That could set off a whole new debate about which Vermont town should host this high-profile trial.