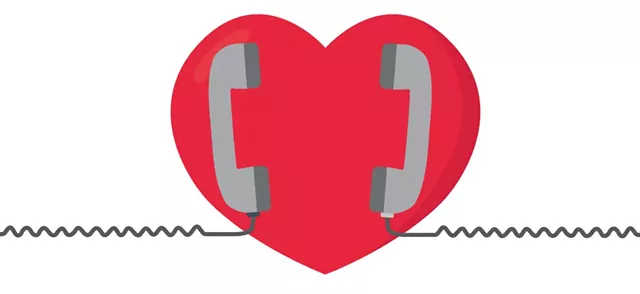 Dear Scarlett,
I have been single for a long time. I finally met a woman who is also single and my age, though unfortunately she lives a plane ride away. We've been together for a few months, and I think the relationship has a lot of potential. She has stayed with me a few times over long weekends, and my friends think she's great, which is important to me. But both of us have had bad experiences with long-distance relationships. What do you think: Can long-distance relationships really work?
Signed,
Dear but Not Near(male, 48)
Dear Dear,
Long-distance relationships can work! But they require open communication, clear expectations, effort, flexibility and, in your case, a healthy supply of frequent-flier miles. Some tips to live by:
1. Communicate frequently, but don't overdo it. Technology has made it much easier to stay connected to those we love. That's usually not a problem in the early stages when you can't get enough of each other. It gets tougher, though, when the honeymoon wears off and life gets in the way. Strike a balance between staying connected and living your life. Twice-daily phone calls can begin to feel like a burden; an unanswered text, like a rejection. Trust each other, and reinforce that trust along the way.
2. Stay physically present. Skype and FaceTime are great for communicating "face-to-face." But don't go too long without being in each other's physical presence. Set a limit on the time you're willing to spend apart. Visiting every three weeks (give or take), for example, might be the right amount of time to stay on each other's radars and give you both something to look forward to.
3. Be open about expectations. I know you just met, but what's your relationship horizon? Are you two just trying this out? Is it possible that someday you'd live in the same city or town? Talk about what kind of relationship (marriage?) is possible.
4. Don't go to bed angry. If you have a fight, try to resolve it before going to bed. When you live apart, it's too easy to walk away, be insecure or misread each other. Reassure your partner that you'll be there through the good times and the bad. Emotional distance can be much harder to bridge than physical distance.
Love,
Scarlett