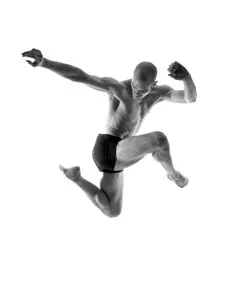 Vermont thespians, dancers and singers: Been looking for a way to flaunt your talents onstage? If so, some new opportunities present themselves this month.
This Saturday, March 6, the Vermont Association of Theatres and Theatre Artists is holding statewide professional auditions and interviews for tech, design, management, directing and choreography staff. The "VATTAs" will be held from 9:30 a.m. to 3 p.m. at the McCarthy Arts Center at St. Michael's College, Colchester. The details, including registration fees and time slots for each professional group, are too numerous to mention here. Instead, contact coordinators Ronni Lopez or Rick Ames at 878-0718 or catalyst@gmavt.net. www.theatrevermont.com
On Sunday, March 7, the Montpelier Movement Collective is looking for a few good men. Male dancers, that is, to work with this newly formed group of professional choreographers. For times and details of how to audition, call 279-0223.
Finally, the Green Mountain Opera Festival is seeking all voices for a 24-member ensemble to perform — in Italian — in Donizetti's Lucia di Lammermoor in June at the Barre Opera House. Rehearsals will be held in Montpelier, beginning March 19, and Waitsfield. An honorarium of $130 will offset singers' gas consumption. Interested? Contact chorus master Tim Tavcar at 223-1279 or timtavcar@ymail.com.