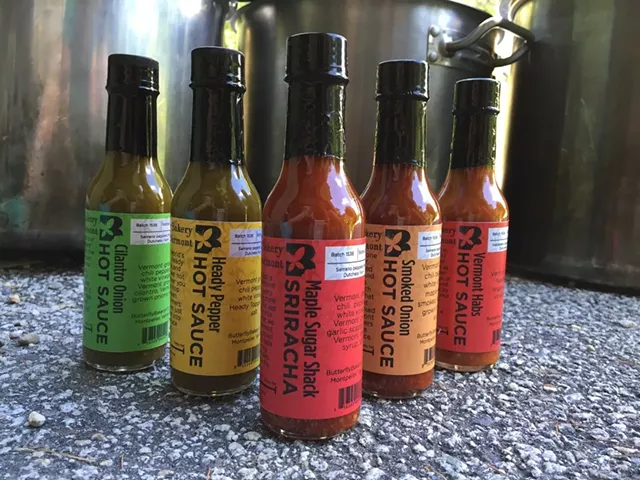 courtesy of Butterfly Bakery of Vermont
Butterfly Bakery of Vermont hot sauces
Until recently, Claire Fitts Georges, owner of Butterfly Bakery of Vermont, spread her business out across three locations: a tiny spot on Barre Street in Montpelier, the Vermont Food Venture Center in Hardwick and her home kitchen. "It was getting kind of ridiculous," she said.
Now she's consolidated the operation in a 3,000-square-foot space at 46 Gallison Hill Road in Montpelier. On Monday, Fitts Georges began baking granola and cookies in the new location. As soon as her hood is installed, she'll start cranking out her line of hot sauces, including one made with the Alchemist's Heady Topper.
The new digs will have quite an impact on production. Last year, Fitts Georges bought 6,500 pounds of chile peppers from area farmers for her sauces. This year, she's got 17,000 pounds headed her way from all over the state. "I started talking to farmers in February and placing orders," she said. "I'm working with 10 farmers this year."