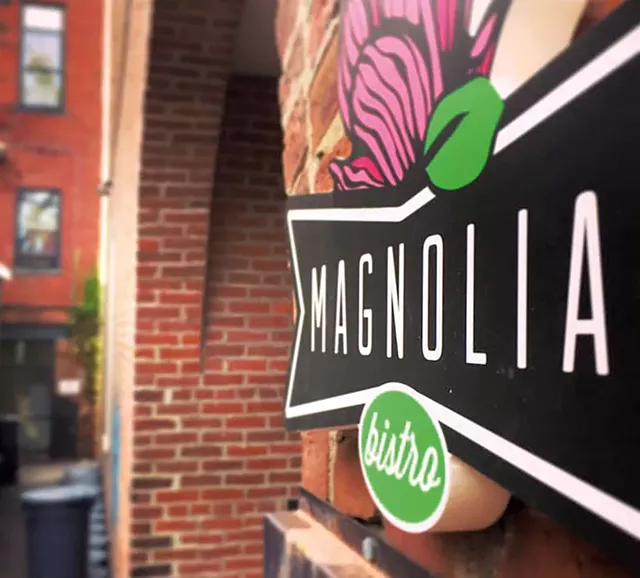 For nearly a decade, Magnolia Bistro has been serving the Burlington community breakfast, brunch and lunch. On January 2, the restaurant closed its doors at One Lawson Lane for a conceptual renovation. Chef-owner Shannon Reilly aims to reopen mid-February with a new approach and a new name: Magnolia Reserved.
Though "details are still evolving," says Reilly, the new setup will require diners to make online reservations for two prescheduled seatings, starting with dinner or weekend brunch. Reservation holders will enjoy a set, themed menu that is likely to vary from day to day. Think jazz brunch with build-your-own eggs Benedict, beer-pairing dinners, cheese and wine tastings, or a homey Italian meal with garlic bread and venison meatballs.
"I've been in the food industry for over 20 years," says Reilly. "My passion is food, but I was tired and didn't want to miss any more graduations and weddings." In the chef-owner's words, Magnolia Reserved will offer him "more culinary creative freedom, manageable hours, less food waste, happier workers, happier customers." The new setup won't always be conducive to impulsive dining, Reilly admits, but it will ensure a smaller, more intimate experience at an affordable price.
"I want people to relax, get some wine, go along with the meal and enjoy a plate of home-cooked food," Reilly continues. "You don't have to spend a fortune to eat well."
For opening updates and upcoming menus, diners can check magnoliabistro.com.