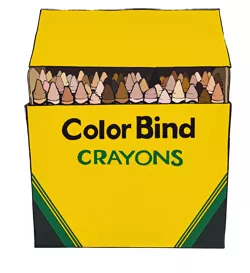 Jun 06: Complaints of racism within the Burlington School District came to a head last spring, and it looked like superintendent Jeanne Collins might lose her job as a result.
The debate began in the fall of 2011 but heated up in January, when Burlington High School math teacher David Rome refuted aspects of a report that highlighted an achievement gap between white and minority students at Burlington High School. Rome was branded a racist by some angry parents, and students picketed in front of the high school.
In February, Integrated Arts Academy principal Trevor Christopher resigned, hinting that race played a role in his decision to step down. Christopher also alleged the school board refused to reinstate him when he tried to rescind his resignation several months later, because he was African-American. School board member Haik Bedrosian called the racially charged series of events a "perfect storm."
By May, prominent minority community leaders and a parent group called Diversity Now were calling for Collins' ouster, saying she had failed to address institutional racism in one of Vermont's most ethnically diverse districts.
Update: Collins kept her job as Burlington superintendent — and even received a raise, from $123,830 to roughly $129,000 annually — after a divided school board voted in June to extend her contract until 2014. That same month, she unveiled a new plan for tackling race and equity in the schools that included a new bullying and antiharassment policy, better training for teachers on handling racism complaints, improved data collection, and more outreach to parents — particularly those of recently resettled refugee families. Collins also added positions in the district's diversity and equity office: Nikki Fuller was hired to recruit and retain more minority teachers, while Henri Sparks was hired as the new director of equity.
Change won't happen overnight, Collins says, but "it's really important that we be allowed the time for the seeds that we're planting to take hold."
Are Collins' former critics satisfied? Yes and no. Kyle Dodson, a parent of three biracial students in the district, says he was encouraged that every Burlington student recently visited the ECHO Lake Aquarium on field trips to see an exhibit called "Race: Are We So Different?" But Dodson, who heads Champlain College's Center for Service and Civic Engagement remains impatient with the pace of change in Burlington schools and doesn't believe Collins shares his sense of urgency.
Collins made news again this month, when the Burlington Free Press reported that she is one of two finalists in the running to be superintendent of the Addison Central Supervisory Union. Collins told the Free Press she's made no decisions about leaving Burlington.