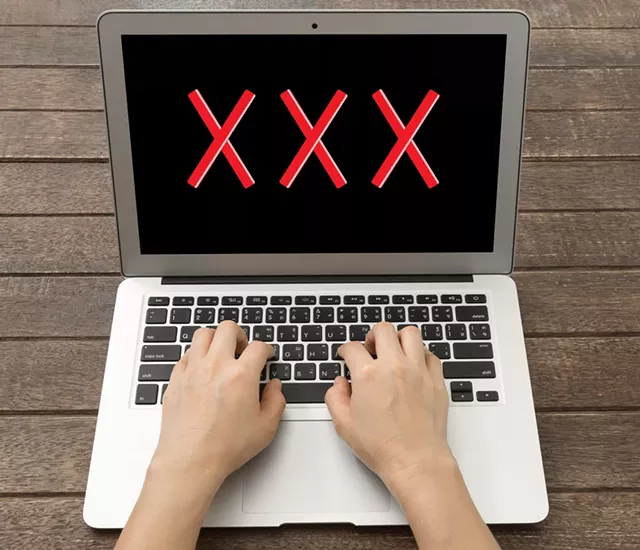 Was someone at the Burlington Police Department a bit naughty?
The official police Twitter account, @OneNorthAvenue, "liked" a video that was definitely NSFW. The message, tweeted by an account called DailySexVideos, depicts a woman performing fellatio — not what you'd expect from a police department.
Jeff Royer spotted the graphic adult content and tweeted a screenshot of the image, writing "Was not prepared for this to show up on my Twitter feed @OneNorthAvenue! Might need to talk to your social media person." Royer said he was "baffled" to see the "like" in his feed, which is a "PG mix of local government, news, sports and entertainment."
Our friends over at WPTZ-TV did a story about it last week.
Burlington Police Chief Brandon del Pozo said little about the incident. "This has never happened before," he said, before directing Seven Days to a prepared statement, which read: "People rely on our social media for insights into the work we do, not for inappropriate content ... We have changed the current password, reviewed account security settings, and we will continue to take steps to prevent unauthorized or inappropriate use of the account."
It generally features information and stories about the department, other police agencies or national news events. The account, which has more than 6,300 followers, recently liked a tweet from Rep. Peter Welch (D-Vt.) about last Thursday's Congressional Baseball Game.
Royer told Seven Days that del Pozo contacted him, apologized and promised to look into the snafu.
"I give the chief credit for reaching out and being pretty direct about it," Royer said.