A collage of sixth grade pandemic word art
Judy Klima, art teacher at Edmunds Middle School in Burlington, shared this pandemic-related work created by her students. After looking at the work of contemporary collage artists Patrick Bremer, David Hockney, Benon Lutaaya and Derek Gores, seventh and eighth graders created their own masked collage portraits using magazines and paper from old books and maps. Sixth graders made Coronavirus Word Art pieces using encyclopedia pages, black Sharpies and watercolors.
On her blog, Klima shared this quote from California College of the Arts dean Allison Smith: "Our main job as artists is to make the art that only we can make, right now in the times in which we are living."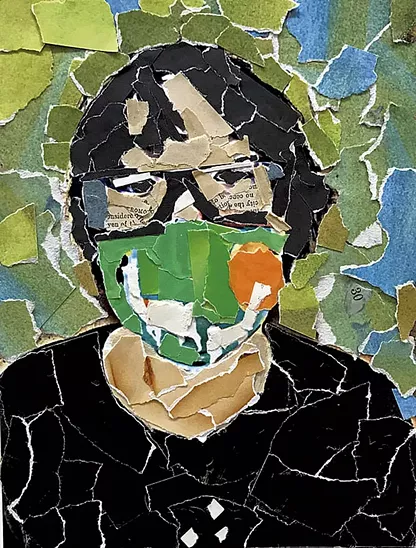 6 slides