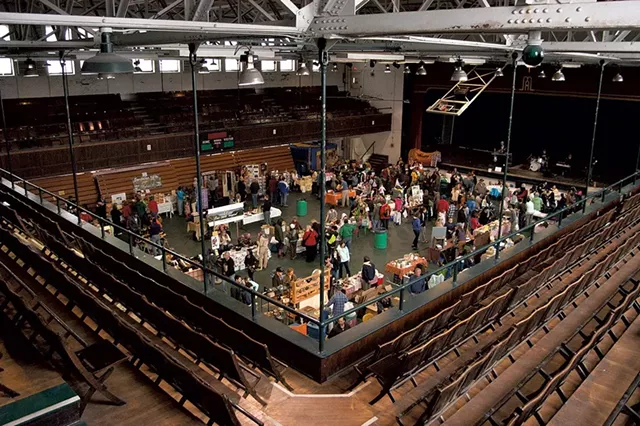 FILE: MATTHEW THORSEN
Burlington Farmers Market at Memorial Auditorium
Last year, the Burlington Farmers Market moved its winter market to the Dudley H. Davis Center on the University of Vermont campus. But some shoppers found the new venue, where vendors lined narrow hallways, to be a bit cramped.
This year, the market has moved up, literally, to the Davis Center's second floor. Meat and produce vendors occupy one room, most prepared-food and craft vendors another.
This season, 62 vendors offer produce, meats, cheeses and sweets; among the vendors are Blank Page Café, which serves butter coffee and tea; Agricola Farm, with its heritage-breed pork and other meats; and the Farm Between and Vermont Cranberry Company, both berry purveyors.
During the event, says market manager Chris Wagner, shoppers can park for free in all UVM lots. Through the rest of the winter, markets are twice monthly — check the website for the schedule. The next one is December 9.