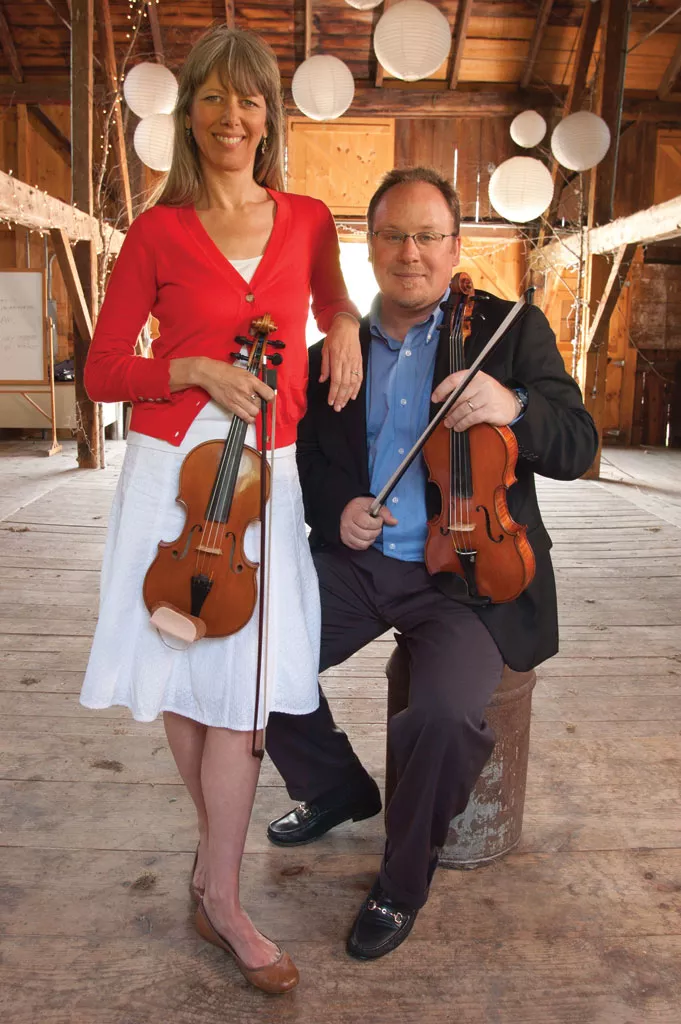 Sofia Hirsch and Michael Dabroski
After three and a half years, Burlington Ensemble is no longer. Cofounded by violinists Michael Dabroski and Sofia Hirsch and pianist Samantha Angstman in the fall of 2010, the protean chamber group offered a new financial and cultural approach to classical music performances. (Angstman quickly moved on to focus on her studies at the New England Conservatory of Music.)
Instead of putting its profits toward administrative costs, BE collaborated with existing nonprofits. The charities handled marketing, blasting concert alerts to supporters. BE, in turn, gained new audiences, charging little and returning most of the profits to the charities.
This model required some support to pay the musicians BE brought in. The ensemble held regularly priced summertime concerts for that purpose, received a number of donated services, such as program printing, and benefited from at least two angel investors.
Those two donors recently withdrew their support. In a recent phone conversation, Dabroski said that incident was one of many that led him to "move on" from BE. At no point in either the conversation or his press release on the matter did Dabroski actually state that BE was closing up shop. He preferred to talk about what he's doing next.
The experiment that was BE figures large in those plans: Dabroski will teach its financial model to students in a planned School of Music at Burlington College, where he will act as music director. In addition to classes on "the business of music," the school, according to the press release, will offer courses beginning in fall 2014 in "music activism to strengthen communities" and "education in technical music training." Classes in the latter category would, for example, teach film students how to compose and integrate music into their movies. Dabroski also aims to offer a campus concert series called the Mighty Mozart Festival.
Previously, Dabroski had planned a different combination of education and concerts for a BE residency at Castleton State College. After a March 2013 press release announced "Vermont's first collegiate artists-in-residence partnership," however, Dabroski reneged, having begun talks with Burlington College. The latter institution is much closer to his South Burlington home.
Meanwhile, the press release points out, BE should be remembered for its accomplishments, which include "65 concerts, summer camps for children, new music compositions written by children [through a collaboration with Music-COMP], ... approximately $43,000 in donations to 28 community nonprofit organizations, and [the employment of] over 60 musicians in 3.5 seasons."
Dabroski also mentioned during the phone call that BE has paid musicians $44,500 over the past year alone. When Seven Days suggested it was sad the group was ending, Dabroski, ever the businessman, responded, "There's nothing to be sad about."