It's not often that a small-business owner carves out time to create something for passion's sake — especially when that "something" is a twice-yearly, fully produced digital arts magazine with thoughtful essays and featured artists from around the globe.
But Jan Manon, 37, a graphic designer and founder of Burlington-based digital creative agency Elf Productions, says she's always found time for art and beauty.
"Even at an early age, I was very visually focused," says the Vermont native. She launched her online arts magazine, Hayden's, in 2008. "The thing is, when you have a burning desire to create, you will," Manon muses. "There's really no analysis of it. You just have to do it."
Manon relaunched Hayden's in 2012 after a three-year hiatus. She and Elf colleague Jose A. Garrido Izquierdo produced the most recent issue, which has an "Other Worlds" theme, on their own time. It features work by noted Australian illustrator Justin Maller; lush, color-saturated remote landscapes by UK-based photographer James Appleton; poetry by Ellyn Maybe (who was the featured artist in the magazine's first issue, in 2008); and stunning, ethereal images created by NASA astronaut Douglas Wheeler using the Hubble telescope.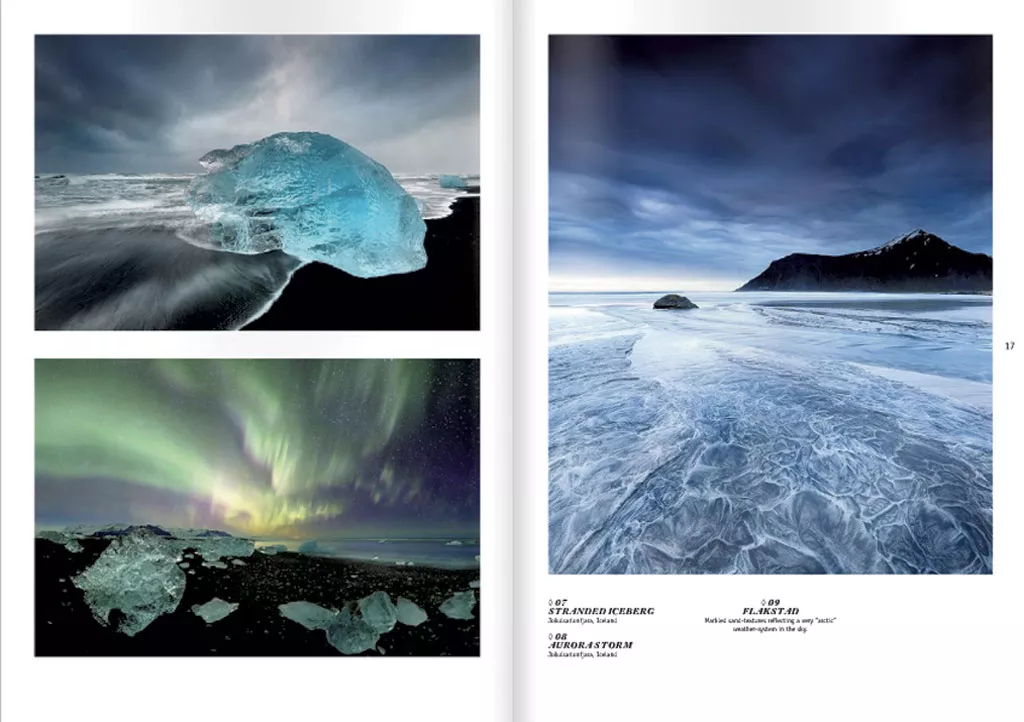 Hayden's was born from a simple desire to give free, high-quality exposure to talented artists, says Manon. In the mid-aughts, she was living in Burlington and working at the University of Vermont. Her title was research assistant, but her work extended to communications, as she frequently created online campaigns and grant proposals. Immersed in the local arts community through friends, Manon says, she found herself lending them her digital and design skills to help with marketing.
"I really wanted to help," she says. "One of the things that had bothered me at the time is that there's great talent here in Vermont, and they all leave."
In 2007, Manon's term at UVM ended, and she launched Elf, her first business. Seeking ways to continue giving back to the arts community, she hit on the idea of an online magazine as a way to offer her skill set to artists.
When Hayden's first put out a call for submissions in late 2007, Manon was inundated with hundreds, mostly from within the United States. She culled through them, worked with artists to get images of the highest quality, wrote the editorial content and designed the magazine herself. "I put out that first issue in a weekend," she recalls.
Manon hasn't had to solicit content since. "After that, progressively with each issue, I just reached out to people," she says. "We haven't gotten any rejections yet."
The first issue of Hayden's featured primarily New England artists, along with essays written by Manon and poetry by Maybe. It's evolved since then: Manon chose to shift the magazine's focus to visual art (in lieu of the lengthy, conceptual written pieces in earlier issues). She also opted to put Hayden's exclusively online so a global audience could tap into it. Now, Manon estimates that half of Hayden's views come from the U.S., the other half from an international readership.
By any measure, those views are substantial for a free online publication that hasn't been actively promoted for nearly seven years. When the Hayden's website launched in 2013 (earlier issues were shared through a Facebook page and the online publishing platform Issuu), Manon says it was getting some 1,250 page views a day.
But she has no intention of capitalizing on that attention. "We've had quite a few advertisers get in touch with us," Manon notes. "I've said no so far. Hayden's is a visual magazine, and my hope is to keep the focus on the art alone. It's a labor of love and has been my form of community service."
Photos Courtesy of Jan Manon
Jan Manon
A Montpelier native who traveled extensively in Europe for her undergraduate and master's degrees, Manon developed a network of artists and designers that has helped her spread the word about — and generate contributors to — her magazine. In turn, she says, she was inspired by the creative culture in the countries she visited.
Though her professional and personal life is immersed in art and design, Manon is neither a trained artist nor a formally educated designer.
"My approach to education is unconventional. You go to school to learn what you don't know," says Manon, who began her undergraduate education at Emory University as a pre-med student and finished with a degree in ecology. She got a certificate in film production from Burlington College in 2003, and is completing her master's in English through Middlebury College's Bread Loaf School of English summer courses at the University of Oxford.
Manon is a self-taught graphic artist, and the language that she uses to describe her design work resembles that with which she describes the creative force of the artists featured in Hayden's. "Design is how you go about making things," she says. "It's refined by constant doing. School will train it, but if you have that desire and skill, you just have to."