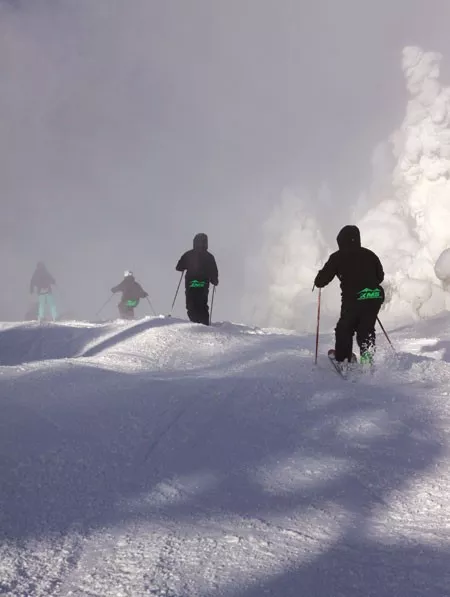 Vermont ski academy students train at Killington Mountain
The next Winter Olympics are a little more than a year away, but skiers are already being identified as gold-medal favorites — and Mikaela Shiffrin, a 17-year-old Burke Mountain Academy senior, is among them.
An extensive profile in this week's New York Times highlights her accomplishments, which include setting a record as the first American under age 18 to win two World Cup races.
"This winter, the elite ski racing world has awakened to a startling reality: a 17-year-old who just obtained her driver's license is already among the best racers in the world," reported the Times. The article includes interviews with Burke headmaster Kirk Dwyer and Green Mountain Valley School headmaster Dave Gannet, who called her "a prodigy; she's Mozart."
Shiffrin is just one of the high-caliber competitors training at Vermont's ski schools. In addition to Burke and GMVS, Killington Mountain School, Stratton Mountain School, Mt. Mansfield Winter Academy, Mount Snow Academy and Okemo Mountain School have all contributed to the state's reputation as an alpine training ground.
Sarah Tuff surveyed Vermont's ski school scene in "Higher Learning: Vermont's elite ski academies teach kids on and off the slopes", which appears in the December/January issue of Kids VT. Read the story to find out more about how the country's up-and-coming skiers balance work, study and play in these intensive programs. Check out the sidebar to see what notable alums these academies have already helped to produce. And keep an eye out for Shiffrin at next year's Winter Games.