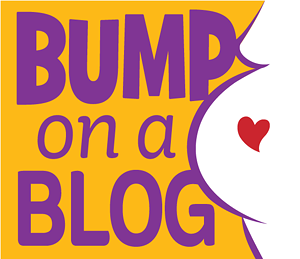 I've read that exercise during pregnancy is crucial, not just to prepare for the physical challenges of labor and delivery, but for the child's brain development. Babies of moms who exercise during pregnancy
tend to come out smarter — and with more robust cardiovascular systems
— for example.
Bad news for my little spawn. Until last weekend, I hadn't gotten significant exercise since the nausea kicked in around week six (unless you count my
frequent dashing to the bathroom to hurl
). Would our baby be a dullard?
The thought of my brainless fetus wasn't the only thing that finally got me moving. I've recently started feeling like an old lady. I heard a distinct creaking in my bones as I peeled myself off the sofa and braved an enormous snowstorm to get to Evolution Yoga last Sunday morning.
I'd gone once already, several weeks before, and had been both fascinated and intimidated by the sheer number of pregnant ladies in one room (37, including the instructor, Susan Cline Lucey, who was, at the time, two weeks from giving birth to her son). I couldn't stop staring at all the bellies — especially to see how women navigated the world with their giant floating orbs. One looked like she'd swallowed a basketball, yet with a little negotiating, she folded herself into pigeon pose and the baby all but disappeared.
Still, the close quarters meant we all risked getting kicked in the face.
I didn't have to run that risk the second time around. Thanks to the snowstorm, only a handful of women made the class. We set up our mats and introduced ourselves, which is my favorite part of prenatal yoga. In regular life, few people care about the precise number of weeks you've been pregnant. And I've started to suspect that even those closest to me are getting tired of hearing about my latest symptoms.
But in the yoga studio, everyone wants to know. A woman in her third trimester shared that she has just — finally! — stopped feeling nauseated. (I said a silent prayer that it would end sooner for me.) Another woman talked about her leg cramps, and the instructor, Beth Kruger — who's teaching the class while Susan is on maternity leave — gave tips for dealing with them.
Beth's class was great — and utterly kicked my ass. Her relentless series of sun salutations had me panting like a dog. I wondered if I really knew how to lift my pelvic floor while we all closed our eyes and did kegels together. And then came the "mock contractions."
We each clenched a yoga block between our upper thighs and squatted against the wall for exactly a minute (the length of a contraction at its peak). About 30 seconds in I was shaking, thinking,
Wait, do I have to do wall-sits while I'm in labor?!
Not exactly. Beth explained that the exercise was meant to show us what a minute feels like. How do we plan to deal with 60 seconds of pain?
I was slain. After class, I started up my car, and as I tried to hold down the clutch, my leg shook uncontrollably. Two days later, my inner thighs still feel like raw meat. I feel soreness in muscles beneath my shoulder blades that I didn't know existed. This morning, I nearly passed out from holding my hands over my head as I did my hair.
Still, I can't wait to go back. And the baby must have liked it, too; it's been kicking like a maniac ever since.
Megan James is the managing editor of Kids VT. She'll be blogging about her pregnancy until the baby arrives — hopefully in early May.