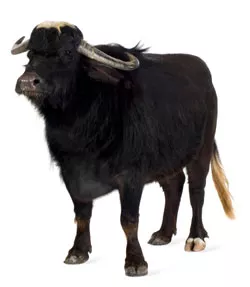 Some folks have been in local water buffalo yogurt withdrawal since Woodstock Water Buffalo changed hands — and was rechristened Vermont Water Buffalo. Now they're in luck. The rich, creamy stuff is back on the market under the "Bufala di Vermont" label in the company's four most popular flavors: plain, maple, raspberry and blueberry.
According to Marketing Director Carey Clifford, "The yogurt is pretty much the same recipe, but there's slightly less fat." Why? "We just think the product is better. It's still very thick and creamy, but a little less dense than it was before. It brings it to the same level of fat as most whole milk yogurts."
Over the next two weeks, the company's fresh mozzarella will hit coolers at gourmet markets and natural food stores. But as with the yogurt, they're tweaking the process. Whereas the mozz used to be stretched by machine, now it will be done by hand, just like in Italy. "What we found is that the process gives it a great texture," Clifford enthuses.
Up next: aged water buffalo cheeses courtesy of the folks at Crowley Cheese and Plymouth Cheese, who will turn the rich milk into a Colby-style cheese and a farmstead cheese, respectively, as well as experiment with other methods of aging.
And then there's the meat: "In Italy, water buffalo is a delicacy," Clifford explains. "And it's a very healthy meat. It's lower in saturated fat and cholesterol than beef." She says it tastes good, too. "I was amazed. I'm not a huge meat eater, but I've been eating a lot of buffalo recently. It's very good." In addition to selling the usual steak, roasts and ground meat to area restaurants, the company will experiment with cured products such as Brasaola.
Employing the Italian word "bufala" may be a stroke of marketing genius. It indicates, "We have a unique product," Clifford suggests, without dumbing it down. "It's all about the water buffalo," she relates, "so we don't want to shy away from that."