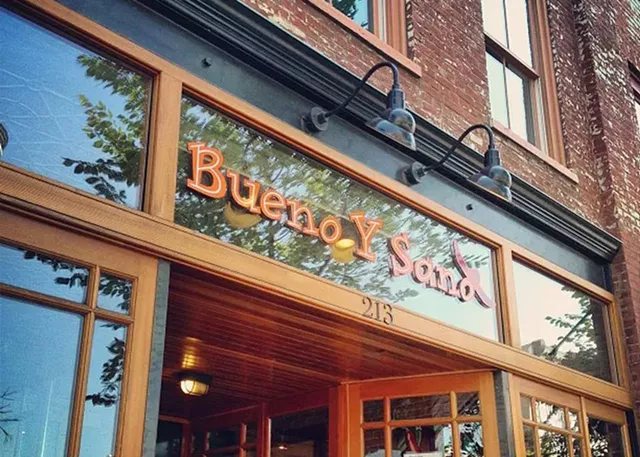 For years, Will Lowry, owner of Burlington's Bueno y Sano, has been searching for a site for a new branch of the burrito biz. He found it in South Burlington's Blue Mall on Dorset Street. "It's a great location," Lowry says, citing its proximity to Healthy Living Market & Café, Trader Joe's and South Burlington High School.
Construction is almost complete, and Lowry expects the new restaurant — which will be more spacious and industrial than the "shoebox" of a spot he has on College Street — to draw a different crowd. "Mainly, the business I see [in Burlington] is people who work downtown, people who live downtown, or college kids," he says. People who live outside the city frequently tell him, "I want to go the restaurant more [often], but I can't find parking."
The South Burlington shop will be the seventh in the family business, a loose licensing agreement in which Lowry and his brothers and stepbrother share the business name and menu concepts. Menu items and pricing will be similar at the new ByS, says Lowry, with offerings including the best-selling chicken burrito, a newer pulled-pork version, and "tons of vegetarian options."
And, just like in Burlington, Lowry plans to serve beers that complement the burritos, including Heady Topper for "one of the cheapest prices in town."