In any 28-day span, there are cycles: the moon, the ocean tides, the national American political crisis of the month. But for many of us, few cycles are felt more keenly than the one in our wallet: It's skinny at the beginning of the month (grr, rent check), fat a few weeks later (party time!) and thin again toward the end (dang that electric bill).
Even so, you gotta eat daily. Thankfully, dining out in Burlington can suit any budget. Read on for our go-tos for a handful of foodie staples: pizza, burgers, brunch and, of course, wine. These will keep you fed and watered whether it's rent day or payday.
Slice of Life
Rent Day: Mr. Mikes Pizza
Plenty of pizzerias claim to offer "New York-style" pies. But don't get your hopes up — unless you happen to be at Mr. Mikes, where the paper-thin crusts are crispy enough to fold without collapsing. You can get two YUGE slices (from 20-inch pies) and a soda for $7.50. One of the city's most unassuming bars, Mr. Mikes is open for pizza and beers until 3 a.m. on the weekend.
206 Main St.
Burlington, VT
802-864-0072
Italian
Payday: Pizzeria Ida
You can't get takeout from this Old North End pizza spot; the pies don't travel well, says co-owner Dan Pizzutillo. And a calzone — his favorite menu item — will set you back $30. But don't let that stop you from heading there with a BYO wine when you've got cash to burn. The blistery sourdough crusts are fermented with hand-blended flours until the dough is just right, then fired in a 1,000-degree oven. The tomatoes are imported from Italy, the cheese is buffalo mozzarella and the vibes are real good.
662 Riverside Ave.
Burlington, VT
Pizzeria
Between the Bun
Rent Day: Al's French Frys
The sign outside this South Burlington landmark says "French Frys," but you'll find a veritable smorgasbord of deep-fried delights here: corn dogs and clam strips and fried chicken, oh my! Prices are straight out of 1970. If you're feeling the beef, the burgers are $2.01 for a single, $3.82 for a double and $3.98 for a double with cheese. So even if you're broke, you can probably afford a side of fries — and, hell, a creemee.
1251 Williston Rd.
Chittenden County
South Burlington, VT
802-862-9203
Fast Food
Payday: The Farmhouse Tap & Grill
Ask a local, and they'll likely have opinions on the Farmhouse's beef burger. Usually, the conversation sounds something like: "$17 for a burger? That's outrageous! I can't even..." Which is then countered by: "Yeah, but it's such a good burger, and the beef is local, and it includes bacon and cheese and..." After tax, tip and the beer you drank down, it's hard to spend less than $30 here. But, truth? It's a great friggen burger.
160 Bank St.
Burlington, VT
802-859-0888
Gastropub and American (Traditional)
Brunch, B*tches!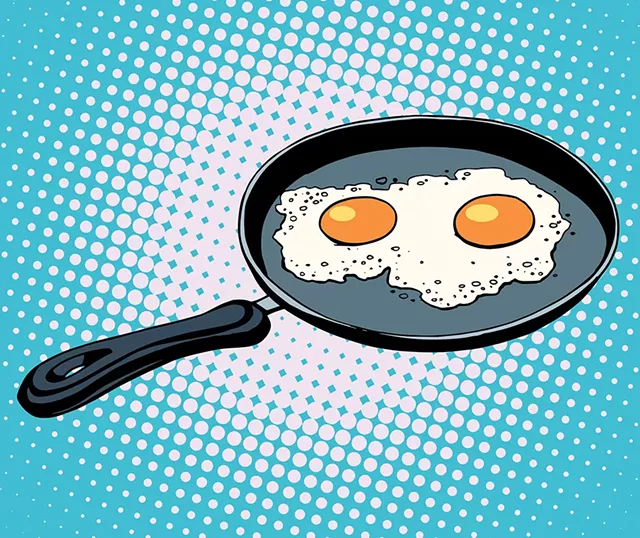 Rent Day: Handy's Lunch
At Handy's Lunch, the wake-up writing is on the wall. "Breakfast Special: 2 Eggs, Toast, Coffee, $5.25" declares a banner beside the door. Inside, Earl Handy flips flapjacks at 74 Maple Street like his daddy did before him, and his granddaddy before that. As ever, the food comes out quick and is portioned to cure the hangriest hangover. The tater tots are impossibly crisp, the eggs cooked just right. And the friendly banter from the grill? Priceless.
74 Maple St.
Burlington, VT
802-864-5963
Diner and Fast Food
Payday: Misery Loves Co.
Never eaten handcrafted, locavore tater tots? Then you've obviously never brunched at Misery Loves Co. Along the Winooski Raceway — er, traffic circle — Aaron Josinsky and Nathaniel Wade spin local potatoes into an ambrosial savory fritter riddled with smoked fish and topped with cultured cream and fresh herbs. You can also get a perfect Benedict or the signature Rough Francis sandwich, aka the finest fried chicken sandwich around. So, got plans for Sunday, noonish?
46 Main St.
Chittenden County
Winooski, VT
802-497-3989
American (New)
Grape Escape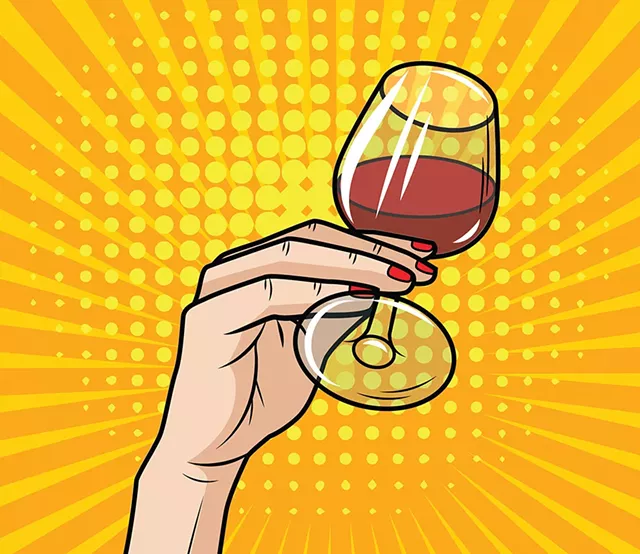 Rent Day: City Market, Onion River Co-op
Feeling thrifty? You wouldn't be the first boozer to hit up the sale wine bins at City Market, Onion River Co-op. As you peruse the wine section, direct your gaze downward, where the cut-rate bottles are thoughtfully sourced from around the world to be drinkable and food-friendly. Most days, you can nab a bright Spanish red, a dry French rosé and a stony Italian white and keep your tab total under $25. If the low prices have you feeling unexpectedly flush, the cheese counter is just steps away.
82 S. Winooski Ave.
Burlington, VT
802-861-9700
Market & Café, Cards & Gifts, Specialty Food & Drink, Health & Beauty, Groceries and Pet Food & Supplies
Payday: Dedalus Wine Shop, Market & Wine Bar
Penny pinchers are not the target market at Pine Street's bottle shop, where fine, rare magnums can be had for hundreds of dollars apiece. That said, owner Jason Zuliani makes a point of stocking vintages that are affordable enough for everyday drinking. And — here's the real value — you'll never leave with a wine you don't love. Every wine on the sales floor is hand-picked to pleasure the tongue, and the staff skillfully guides each shopper to a bottle tailored to their taste. Want to try before you buy? Hit up the artfully appointed wine bar before perusing the racks.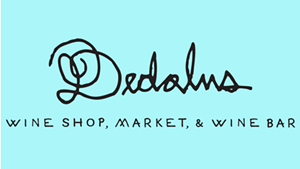 388 Pine St.
Burlington, VT
802-865-2368
Wine Bar and Specialty Food & Drink