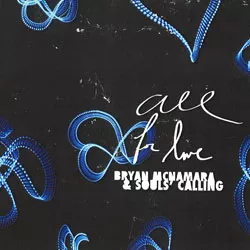 (Self-released, CD)
My approach to jazz has long been one of cautious enlightenment; it seems that the more you think you know, the less you really do. But that paradox cuts directly to the heart of improvisational jazz. And it serves as a thematic underpinning on All for Love, the second album from local sax man Bryan McNamara and his freewheeling quartet, Souls' Calling.
The aptly titled "Calm Before the Storm" opens the disc with eerie serenity. Philippe Melanson's disjointed percussion splatters like intermittent raindrops at the head of a cold front, while McNamara's alto flits as if a fallen leaf caught in an updraft. Robinson Morse and Parker Shper trade steely, increasingly gusting swells on bass and piano, respectively.
"'treal mon" is an addled ode to the City of Mary. What begins as a smoky lounge groove eventually devolves into strung-out chaos — much like a boozy night on the town in Montréal, really. But McNamara and company find their second wind in a flurry of spastic sax.
"Storm Before the Calm" brings the disc to its frantic apex. Violently incongruous, this two-minute maelstrom is easily the least accessible cut of the bunch. But, taken in context with the album as a whole, it works almost as a break (literally, perhaps) between acts.
"Darker Light" sets a, well, darker and brooding tone as Shper's piano is seemingly at odds with itself, his right hand issuing sprinkles of sprightly curiosity while his left stalks moodily across a bleak low-end landscape.
The somber mood continues with the alto-led elegy "Guanyin." McNamara exhibits stunning versatility, alternating between baleful wails and defeated whimpers until Morse's sinister bowed bass interrupts the proceedings, at times seeming almost to mock — or at least mimic — McNamara's resigned exhalations.
The cleverly titled "By No Means Yes" lifts the mood considerably, with the entire band riffing over a repeating, funk-tinged theme — at least until McNamara and Melanson duke it out in a jarring sax-and-drum melée about midway through.
Ten-minute epic "Dr. Zeus" closes All for Love with unwieldy aplomb. Imagine Ornette Coleman applying "sound grammar" to the theme from "The Twilight Zone" and you might have some idea what to expect here. Or not. But that's kind of the point, right?
Catch Bryan McNamara and Souls' Calling this Friday, November 27, at the Parima Acoustic Lounge, and again this Saturday at Burlington Courtyard Marriott with James Harvey.