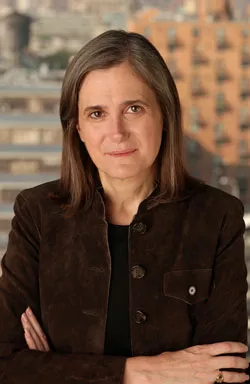 "Can a book be a weapon? And if so, should it be removed from society?"
That's a question Kat Redniss, a young-adult librarian at the Brownell Library in Essex Junction, will be asking adolescents this spring. Why? Because "The Big Read" is coming to the Brownell, and this year's featured title for the statewide, federally funded reading project is Ray Bradbury's Fahrenheit 451, a 1953 classic that addresses the subject of censorship.
The ambitious initiative — imagine your book group on steroids — promotes reading for "pleasure and enlightenment." It is underwritten in part by the National Endowment for the Arts and the federal Institute of Museum and Library Services.
The Vermont Arts Council first applied for "Read" funds last year, when the featured title was Dashiell Hammett's 1930 detective novel The Maltese Falcon. Funds for this year's project have been doled out to about 300 communities nationwide, notes Diane Scolaro, communications and development director for the arts council. Vermont's grant is the only one administered on a statewide scale.
Scolaro notes that the VAC is enhancing its "Big Read" project with a few local touches. Last year's participants will recall that the council asked Montpelier's Lost Nation Theater to stage dramatic Falcon readings, and recruited local mystery authors such as Newfane's Archer Mayor to talk about the craft. This year, Scolaro explains, the council is planning a kickoff event that explores the theme of "social commentary."
Aptly, alt-media queen and "Democracy Now!" radio host Amy Goodman was chosen to deliver the keynote "Big Read" address this Saturday at the Essex High School Auditorium. Then Middlebury filmmaker Deb Ellis will preview a film about artsy local activists; Peter Schumann of Bread and Puppet Theater and Drew Cameron, an antiwar artist from Burlington's Green Door Studio, will also perform.
Later, librarians and teachers across the state will stage their own Fahrenheit-inspired events. At the Brownell Library, for example, Redniss is thinking of putting on a "Read and Recite Night" to which guests bring a book — or a passage — they'd want to preserve in the face of censorship. "I'm a librarian," she states. "I think we should have as many books as possible."
Scolaro says this year's project seems to have "struck a nerve" with Green Mountain bibliophiles; the arts council's biggest challenge has been getting enough books to meet the demand. As of last week, Scolaro had received requests for 750 copies of Fahrenheit 451 from more than 60 institutions around the state. In 2008, by comparison, she gave away fewer than 500 copies of The Maltese Falcon to 31 libraries and six high schools.
Maybe the election of author Barack Obama has already made reading cool?