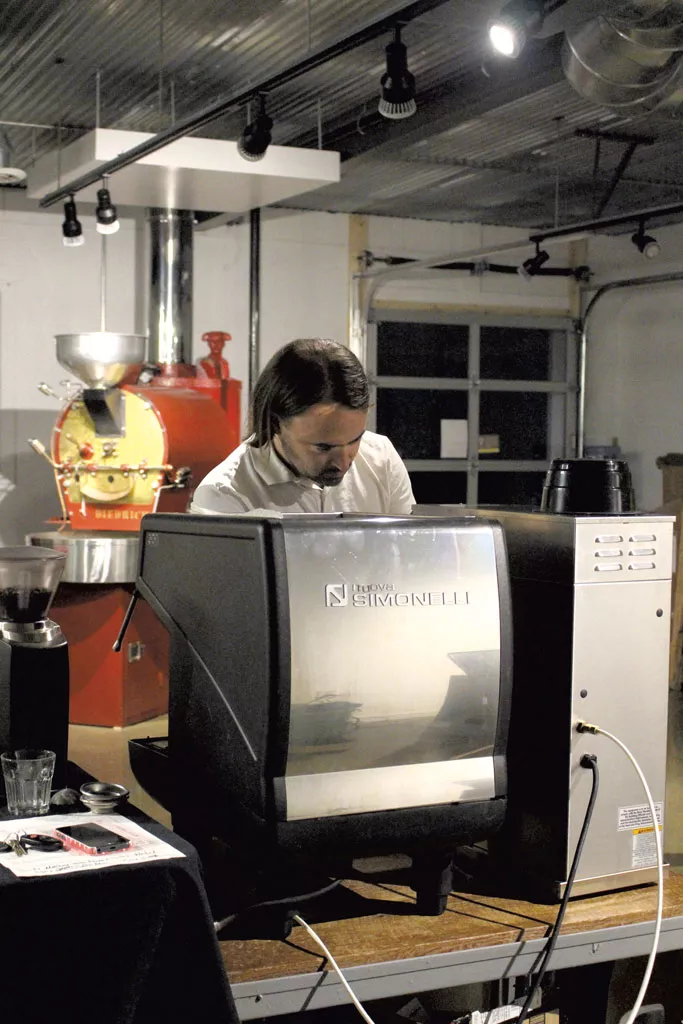 Courtesy Of Brio Coffeeworks
Two weeks ago, Magdalena and Nathan Van Dusen soft-opened a new roastery called Brio Coffeeworks on Pine Street, but a coffee shop this is not.
Instead, the husband-and-wife team say they're planning "an open roastery concept": a wholesale operation where passersby can stop in to buy coffee, observe a roast, partake of tastings in an on-site cupping lab or get training on proper coffee protocol. "We really just want to engage our neighbors and the community in the whole process, and explore roasting and preparation," Nathan says.
Though the space is still under construction, Brio is already roasting about 500 pounds a week. Its brews are available at Bluebird Coffee Stop, August First Bakery and Magnolia Bistro, its beans at City Market and Healthy Living.
Brio's beans — which the Van Dusens say they'll gladly mix into custom roasts and blends — come from a handful of specialty importers, who source single-finca coffee from Brazil and beans from a single community in the Guji area of Ethiopia's Sidamo Province, among others. "All of our coffees except the blends are what you would call single origin," Nathan says, though definitions of the term vary.
At the moment, most of Brio's coffees are fair trade, organic and sourced from local co-ops, but over time, Nathan says, he plans to do more direct-from-farm sourcing, which tends to yield a better price for both roaster and grower.
Brio will be open — and showing art — during this weekend's South End Art Hop, Magdalena says, noting that the annual festivities helped draw them to the neighborhood.
"We're really excited to be on Pine Street," she says. "And it's a great time of year for us to open."
The original print version of this article was headlined "Pine Street Buzz"